Why Us?
Some people have never heard of conveyancing.
Why is a conveyancer or solicitor required when you're buying a property? The quick answer is that you need their service to transfer the property title to your name. They also take care of the necessary paperwork which should make the process easy for you. They do the dirty work.
What's the difference between a conveyancer and a solicitor? A conveyancer is friendlier on the wallet but has less scope and expertise. A solicitor may be a bit more expensive but in exchange for peace of mind.
LEAD, is a team made up of highly experienced property lawyers and our job is to make sure conveyancing gets done hassle-free, at an affordable price, and with peace of mind!
Our Services
Rockhampton Conveyancing quote
When looking for a conveyancing service, there are a few things to look out for.
Here's how you can identify if a firm you're potentially dealing with is to stay away from.
FREE Contract Review - There is no such thing as free service. It's a business and not an outreach program. A lawyer will not spend money and study for years just to give their service for free.
FIXED Fee - If a total price is declared as fixed, IT IS NOT. A conveyancer or solicitor's professional fee is the only thing that is fixed. Searches will always be an estimated price.
At LEAD, we don't sugarcoat and we don't hide costs. We tell you should expect, what the costs are for, and how much for each.
How we provide Cheap Price
When selling or buying a property, getting a lawyer doesn't have to be expensive.
LEAD's business model is aligned with today's technology. We take advantage of online resources to get things done quickly and easily. Emails, smartphones, VOIP, and the internet have made our process efficient and user-friendly. With that, we get rid of costs that only the past requires.
Travel costs.
Hard copies and paper documents costs.
Wasted time on face-to-face appointments.
The fact is that everyone is already mobile and saved time can be used for other purposes.
Why do you need Solicitors in Rockhampton?
Just the thought of getting a solicitor used to scare people away because it means lots of money to pay.
Notice that I used the words, "used to"? That's because property lawyers nowadays are no longer expensive. You just have to find the right firm. So why is it important to get a solicitor?
First, the most important document which is the contract of sale needs to be reviewed before you sign. A solicitor will check the contract line by line and will tell you if it's safe to proceed. If problems arise due to an overlooked detail, they are held liable and it's their profession on the line giving you the assurance that they won't mess it up.
About Rockhampton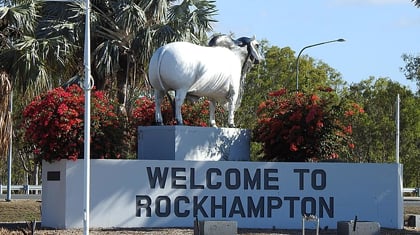 Rockhampton is a municipality in Central Queensland's Rockhampton Region, in Australia. In June 2018, the population of Rockhampton was 78,592, which makes it the state's fourth-largest city outside of the cities of South East Queensland. It is also the 22nd-largest city in Australia.
Rockhampton is one of the oldest cities in the state of Queensland and also in Northern Australia. Charles and William Archer came across, in 1853, what is known today as the Fitzroy River, which they named after Sir Charles FitzRoy. In 1855, the Archer brothers settled near Gracemere, and soon after, more settlers arrived, lured by the fertile valleys. In 1858, the town of Rockhampton was proclaimed and surveyed by William Henry Standish, Francis Clarke, and Arthur F Wood. The chosen street design closely bore resemblance to the Hoddle Grid in Melbourne and consisted of a grid of laneways and wide boulevards, which was not common in Queensland.
Buying a Property
Within the year, gold was discovered at Canoona, which led to the first gold rush of North Australia. This paved the way for an influx of settlers who quickly turned Rockhampton into the state's second-largest port. Rockhampton was dubbed as the "City of the Three S's", during this period, of which were "Sin, Sweat, and Sorrow". Succeeding gold rushes at Mount Morgan Mine laid the foundations for the majority of the Victorian architecture of the city, which was one of the most productive gold mines in the world at that time.
Property Selling
Today, Rockhampton is an agricultural and industrial centre of the north and is Central Queensland's regional centre. Rockhampton is also a huge tourist destination known for its culture and history supporting institutions such as the Rockhampton Art Gallery, which is Australia's one of the most extensive regional galleries, the Central Queensland University which has campuses across five different states, Dreamtime Cultural Centre, and the Rockhampton Heritage Village. It is also known as the hometown of Rod Laver who is history's one of the best tennis players.
The Rockhampton Airport services the city and acts as a gateway to tourist locations such as Mount Archer National Park and the Capricorn Caves, as well as Yeppoon and the Capricorn Coast which are regional tourist areas alongside the island chains offshore including Great Keppel Island.
Rockhampton has a sultry subtropical climate. The city is located on the Tropic of Capricorn and rests within the southeast trade wind belt, so far south to be able to experience consistent northwest monsoonal impact, and so far north to be able to gain much influence from cold weather coming in from the Southern Ocean. Distinctive temperature ranges are 22 to 32 degrees Celsius in the summer or wet season and 9 to 23 degrees Celsius in the winter or dry season. Yearly, the city has 116.3 days of clear skies.