Why Us?
When you are buying or selling a property, you'll need conveyancing.
But with all the options on the internet, how do you know which one to choose? What's the right way to compare?
Here is a list of things people look at when choosing the right firm for them:
Price - some look for the cheapest but some look for reliability.
Fixed Fee - if it's not a fixed fee, you may end up with a huge bill.
Local - some baby boomers still prefer someone within their local area
Lawyers - for those in the know, they will choose a lawyer over a conveyancer
LEAD Conveyancing Bundaberg is a team of property lawyers with services at very affordable prices. Apart from having a fixed legal fee, the company's operations are 100% virtual making our process efficient and costs available at competitive prices.
Our Services
Bundaberg Conveyancing quote
The contract of sale is probably the most important document in your transaction.
This stipulates agreements between you and the seller. Sometimes, it can be a standard REIQ contract but in some cases, there are special conditions that will require attention to detail by a lawyer or solicitor.
If you're a buyer, you should have the contract reviewed before signing. You will know of any potential risk that can be a problem down the road. Don't fall for free contract reviews, though. It is always best to have a property lawyer review the contract because it is guaranteed and meticulously performed.
If you're the seller, yes, you can use a standard REIQ contract but a lawyer drawing up your contract will structure the wording and give you an advantage as the seller. It will protect you from what's called "buyer's remorse".
How we provide Cheap Price
It's easy! Here's what we did.
Simplified process and operations
Concentrated skills and talents
Made use of technology
We took out unnecessary steps which reduced our costs. It enabled us to focus on more important things making our day more productive and efficient.
We also only get property lawyers and only focus on conveyancing. We structured our operations embracing 100% technology making use of electronic resources. No more huge piles of documents, no more paper trails, no more face to face appointments. Through your computer or smartphone, everything is within the reach of your fingertips!
Why do you need Solicitors in Bundaberg?
"Should I get a solicitor?"
Here's the answer. Keep in mind that this is a 6-figure investment. Both you and the other party will be required to get a representation. It's your choice whether you'll hire a conveyancer or a solicitor. And, of course, you're aware that a solicitor can protect you in terms of legalities while a conveyancer cannot, right?
So imagine if you engaged a conveyancer because it's cheaper and the other party went with a solicitor. If things go wrong, who do you think has the advantage? It's like going to war and bringing a pistol then you see your enemy carry a machine gun.
Like wearing a bullet-proof vest, you have to protect your asset.
About Bundaberg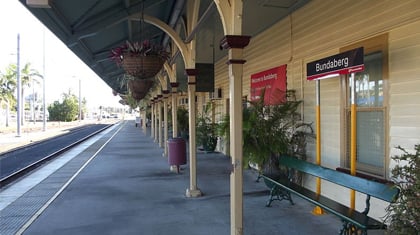 Bundaberg is a municipality in the Bundaberg Region, in the state of Queensland, in Australia. It is Bundaberg Regional Council's headquarters and a major centre inside the geographical region of broader Wide Bay–Burnett. Bundaberg had a population of 50,148 people, according to the 2016 census, in the Bundaberg urban area.
The Australian Bureau of Statistics estimated, in 2018, a population of 70,921 people in Bundaberg's notable urban area (including some rural places outside the urban area of Bundaberg).
Buying a Property
The city is approximately 385 kilometres or 239 miles north of Brisbane, the state capital. It is situated on the Burnett River and is 15 kilometres or 9.3 miles inland from the Coral Sea coast.
The name, Bundaberg, was invented by John Charlton Thompson (a surveyor) and Alfred Dale Edwards (his assistant). Bunda is obtained from one of the names of the local Taribelang people's kinship groups, to which was attached the Saxon suffix berg, which means "town". The city is colloquially known as "Bundy".
The Taribelang Bunda people are the traditional owner Aboriginal group. They are the original occupants of the region.
Property Selling
Bundaberg has a list of heritage-listed sites, which include:
Kalkie State School - at the corner of Bargara Road and Zielke Avenue, Kalkie
Bourbong Street Weeping Figs - on Bourbong Street, Bundaberg Central
Bundaberg War Memorial - on Bourbong Street, Bundaberg Central
Bundaberg War Nurses Memorial - on Bourbong Street, West Bundaberg
Kennedy Bridge - on Bourbong Street between Bundaberg East and Bundaberg Central
Bundaberg Post Office - at 155a Bourbong Street
Bundaberg School of Arts - at 184 Bourbong Street, Bundaberg Central
Commercial Bank - at 191–193 Bourbong Street, Bundaberg Central
Bundaberg Central State School - at 13 Crofton Street
St John's Lutheran Church - at 30 George Street, South Bundaberg
South Sea Islander Church - at 46 Johnston Street, Millbank
Fallon House - at 1 Maryborough Street, Bundaberg Central
St Andrews Uniting Church - at the corner of Woongarra and Maryborough Streets, Bundaberg Central
Bundaberg Police Station - on Quay Street, Bundaberg Central
Burnett Bridge - in Bundaberg Central, on Quay Street, to Perry Street, Bundaberg North
Saltwater Creek Railway Bridge - from Bundaberg Central to Bundaberg East, on Quay Street
Sir Anthony's Rest - on Sir Anthony's Rest Street, Qunaba
East Bundaberg Water Tower - at 17 Sussex Street, East Bundaberg
Fairymead House - on Thornhill Street, Bundaberg North
4BU Radio Station - on 55 Woongarra Street
Christ Church, Bundaberg - at the corner of Maryborough and Woongarra streets, Bundaberg Central