Why Us?
Finding the perfect
conveyancing
service is definitely a challenge. All the more, going with the wrong firm is even more taxing. You may get recommendations from friends or sometimes the real estate agent. However, the real estate agent's recommendation is usually motivated by commission so you're better off looking on your own. When researching, people usually turn to the internet but they end up finding a long list of options. How do you really find the right firm, though? What should you be looking for? Here is a list that may help you make that wise decision.
Find lawyers, not conveyancers
Find a firm that has a fixed professional fee.
Don't fall for a free contract review. There's no such thing as free.
Check reviews and look for a firm that maintains constant communication
Our Services
Beenleigh Conveyancing quote
LEAD was established through the vision of a well-seasoned VIC head
lawyer
who has been in the conveyancing business for so many years. Our team has been formed with the vision of providing the best customer experience and the most affordable yet quality service available on the market. Experiencing and listening to our former clients' feedback and point of view, we managed to create a business model that answers what they need.
Affordability
Quality and dependable service
Costs transparency
Expectations set and met
Well-kept communication
With everything on the list, we deliver to our clients the service they expect. New homeowners moving into their new property with a smile. It's smooth and hassle-free conveyancing!
How we provide Cheap Price
What do you do if you want to provide the lowest price possible to your clients and still maintain quality? You take out all unnecessary costs and find strategies to reduce expenses. We were able to cut costs through the following:
We got rid of paper documents. It's all electronic - signatures, scanned contracts, etc.
We saved lawyer's time and increased productivity by using email and phone instead of appointments.
We focused on the talent we need - just property lawyers.
We reduced travel costs by providing purely online services.
Why do you need Solicitors in Beenleigh?
"A
conveyancer
can do the job for less." Yes, that is true but there is more to it than meets the eye. First, you can't compare a solicitor to a conveyancer. Although both can accomplish the same job, one offers a better type of service than the other. It's like deciding between a beat-up but running car versus one that's basic but with airbags for a little more money to add. Both can take you from point A to point B. However, you wouldn't want to get a car for a very cheap price but jeopardize your life while getting to point B, right? And yes, there's a bit of spending extra for the second car but it doesn't really mean you're buying a luxury car, either. It's that thin line that makes the second car a "smart decision".
About Beenleigh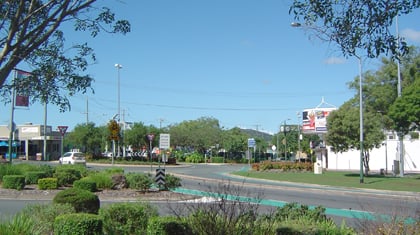 Beenleigh is a suburb and town in the City of
Logan
, in the state of Queensland, in Australia. In the 2016 census, a total of 8,252 people was the population of Beenleigh. In 1866, a government survey was conducted for the new town. The town is the terminal for the Beenleigh railway line, which initially opened in 1885 and a stop on the railway line of the South Coast, which in 1889, reached Southport. The administrative centre of the former Shire of Albert was Beenleigh and it is popular for the heritage-listed tourist attraction known as the Beenleigh Artisan Distillery.
Buying a Property
Beenleigh and neighbouring suburbs are located near the junction of the Logan and Albert Rivers. The urban and residential suburb rests southwest of the Pacific Motorway prior to it crossing the Logan River and is crossed by the railway line of the Gold Coast. Logan River Parklands contain barbeques, a boat ramp, and a picnic area. Although it was once a separate town built on sugar and home to the oldest rum distillery in Australia built in 1864, increasing growth in South East Queensland starting from the 1980s has witnessed it enveloped by
Brisbane
and the Gold Coast. Beenleigh has an array of heritage-listed sites, which include:
Main Street: St George's Anglican Church
Distillery Road: Beenleigh Rum Distillery
Property Selling
Still mainly a self-sufficient town with growing commercial and retail areas nearby, Beenleigh is home to three shopping centres with Woolworths, Coles Supermarkets, Aldi, Big W, and a Mitre 10 MEGA. The Southern District Court complex, which was first established in 1871, stands at the heart of Beenleigh. For several years, the court was constituted primarily of three magistrates; this changed with the assignment in 1998 of a permanent sitting District Court of Queensland Judge. Judge O'Brien was the first presiding district court judge in Beenleigh. The Southern District Court complex has recently played an essential role in the growth of the progressive Drug Court. In 2004, the Beenleigh Mitre 10 MEGA opened. It was the first Australian MEGA store of the company, and it employs more than 200 people. The town has two theatres (Phoenix Ensemble and Crete Street Theatre) and a community centre. At Crete Street, the Logan City Council operates a public library. The Queensland Country Women's Association of Beenleigh meets at the Beenleigh Neighbourhood Centre located on 10 James Street. Also on 10 Tansey Street, is St George's Anglican Church. Available at the Lutheran Beenleigh Family Day Care Scheme are day care facilities. Beenleigh is located on the Pacific Motorway. Queensland Rail City network provides on-going services to the
Gold Coast
and Brisbane via the railway line of Beenleigh at the Beenleigh railway station which is centrally located.