Why LEAD Conveyancing Brisbane?
When you buy or sell a property, conveyancing is the process you need to transfer the title ownership from one person to another. To get this done, you have three (3) options.
You can D-I-Y.
You can get the services of a conveyancer. OR,
You can hire a professional property lawyer or solicitor.
In most cases, properties involved are in the six-figure range which means it's a huge investment for an individual. Yes, you can do it yourself but do you have the time to dedicate to the process? Do you also have the expertise to ensure you won't be missing deadlines and requirements and end up paying sums of money in penalties? On the other hand, you can hire a cheap conveyancer. But do take note that they only have the license to perform the process but not as a legal representation. Your best option is the third one – a property lawyer. Property lawyers specifically specialise in (from the word itself) – properties. They can review and draft contracts and you can be sure you are legally covered. At the end of the day, it's your 6-figure investment that's on the line.
LEAD Conveyancing Brisbane is our dedicated team for Brisbane and Queensland properties. They have the professional license to act on your behalf as the Buyer or the Seller and can protect your interest even if the situation gets complicated. Most regular conveyancers cannot go that far. They can only perform the process and that's it. When things go bad, you'll want to have a property lawyer by your side.
Our Brisbane Conveyancing Services
Not all law firms and lawyers are the same.
Some big law firms have family lawyers, litigation lawyers, etc. This is why you'll be surprised that when you get a quote from them, it will be around the 25-hundred dollar mark. Most lawyers also charge by the hour or depending on how many times you spend on a call with them.
So when you need a lawyer to do conveyancing, find a property lawyer. Property lawyers can go beyond just processing your title transfer. They can provide advice on the contract, draw up a contract, and amend to provide proper wording on your documents. Just like your trusted utility provider, you want to have a go-to firm for all your needs.
At LEAD, our services vary and we represent our clients depending on the following scenarios:
Buying a property.
Selling a property.
Performing a Title Transfer
When you're buying a property, we make sure we protect your interest as the Buyer and scrutinise the documents to uncover any risk on your part. When you're the Seller, we structure your contract in such a way that we tilt the documents in your favour. When you need a straightforward title transfer, we will represent both parties. Our team of property lawyers are ready to take on these jobs and you're sure to get professional legal assistance throughout the process at a fixed fee. It is our customers' conveyancing experience that we are after. We make sure we get the job done properly and clearly.
How we provide Cheap Conveyancing in Brisbane
Imagine you need some electrical work done in your small 200 square metre property. Will you get an electrician? Or an electrical engineer?
Exactly. You wouldn't want to hire someone overqualified because that will be overkill and will cost you too much. On the other hand, you don't want to get someone who just knows how to do the job just to get the cheapest price out there. You would want someone with a fair and reasonable price but at the same time can deliver quality work and has the license and expertise to get the job done. Ideally, reputable lawyers specialising in property law are what you should be looking for.
LEAD Conveyancing is just that. We can provide our services at surprisingly competitive prices because we formed our team by getting only the talent that we need. We mainly focus on property law and only cater to residential properties. That way, we can focus and specialise. Zoom in on a specific skill and be the best in it!
Why do you need Conveyancing Solicitors in Brisbane?
With the technology of today and the number of online resources available, you might think that you can do the conveyancing yourself. Although that is technically doable, it is not advisable as it comes with many potential pitfalls you need to watch out for.
With that, you are left with the questions – Do I get a best conveyancer? Why do I need a conveyancing solicitor? What's the difference?
Yes, it's true – property solicitors are usually more expensive than conveyancers. It can be a difference of about a couple hundred dollars. That is because they are qualified and licensed property lawyers and they can offer a full range of legal services. Conveyancers are also specialised in property but can't deal with legal issues. When there are issues in the documents related (but not limited) to boundaries, clauses, special conditions, and sometimes fraud issues, you don't want to get stuck with just a conveyancer. If the situation will require and force you to get an added service of a property lawyer, you'll end up spending so much more than what you should have in the first place.
To put it simply, when you get a conveyancing solicitor, you are making yourself (and your property) covered in all aspects including legal situations.
In simpler words, you are buying peace of mind.
About Brisbane City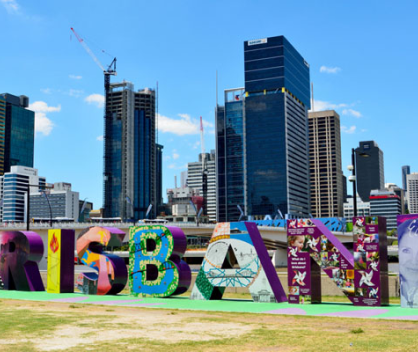 Brisbane is the capital city of Queensland and is also Australia's popular tourist destination.
It currently has a growing reputation as a global investment destination supported by a sophisticated modern economy, cultural diversity, and world-class industry capabilities.
Brisbane is sunny almost all year round and has some of the best weather in Australia. While summer can have a temperature of 30 degrees Celsius on most days, winter will rarely go below 20 degrees. Spring and autumn will have you enjoy mild warm days that are pretty much perfect for anyone. Like most of Australia, Brisbane embraces multiculturalism and there are great opportunities for education and employment in a wide range of industries. The cost of living in Brisbane is not cheap just like in other capital cities. However, it's still nothing compared to Australia's two biggest cities – conveyancing Melbourne and Sydney.
Buying a Property in Brisbane
If you are planning to buy in Brisbane, Brisbane offers a huge and diverse market for every property investor. If you are considering an investment property in one of Australia's capital cities, here are a couple of reasons why you should consider Brisbane. On property investment, Brisbane has historically displayed strong population growth and economic performance that has driven attractive returns for most property investors. Properties in the city have also achieved excellent long-term capital growth over the past few decades. As with property rental return, Brisbane property continues to manifest strong rental yields, despite plummeting interest rates. Investment property yields in Brisbane have maintained a consistent one point higher percentage over Sydney and Melbourne. Also, a good to know information is the average house price in Brisbane. The median property value in this city is around the $500,000 figure based on Australian Property Prices 2020.
Although Brisbane is regarded as the 4th most expensive capital city in Australia, there are still suburbs in Brisbane where you can get a median house price under $450,000. Ellen Grove, which is Brisbane's cheapest suburb, can let you buy a house and will only set you back less than $300,000. The suburb is approximately 20 kilometres south-west of the CBD. The northernmost suburb of Brisbane is Bald Hills, and their median price is $442,500. The closest suburb to Brisbane on the list is Rocklea. It is just 9 kilometres from the CBD and their median house price is only $405,000. If you are looking for the most affordable units, Bracken Ridge and Gordon Park, both have medians of $320,000 and they are on top of the list for units. Coming in not too far behind them are Fortitude Valley and Clayfield with median prices of $331,000 and $347,000 respectively.
Property Selling in Brisbane
What about selling? The best time to sell in Brisbane is in spring. Real estate agents use great timing when selling a property as it can influence the decision of a property owner. Several factors come into play – the ability of a seller to secure a great price for their property or to attract multiple interested parties to submit an offer. Those can hinge on the time of the year they choose to sell and spring is widely regarded as the perfect time of the year. Spring in Brisbane has this energising and attractive "look and feel". When the gardens start to look colourful, the flowers start to bloom, and the weather just hovers around 24 degrees Celsius, this attracts buyers onto the streets and into open houses. On the opposite, Brisbane summer has close to 100% humidity and 30+ degrees Celsius, so people won't brave the searing hot sun during this time of the year. There are also less public holidays during spring in Brisbane. When people pack up and head out of town for a long weekend, the result is fewer open homes and even fewer buyer property inspections. If buyers aren't showing up for open homes, the longer it will take for the property to sell. Brisbane winter is also not too bad since winter in this suburb is considered mild. The decline of active buyers in Brisbane is not as much as that of the cooler parts of Australia. There is also a slight decline of sellers during this time of the year for Brisbane. This means there's a decrease in the competition which can be good for you as a seller.
When doing conveyancing, there are a few government bodies involved in the process. For one, the cost for your Searches will depend on which council the property is under. Hence, a Brisbane property will acquire search costs based on the Brisbane City Council rates. The other two government institutions are the Queensland State Revenue Office and Titles Office. These will cover all cities of Queensland though and will be the organisations in charge of stamp duty (also known as transfer duty) and title registry respectively.