Why Us?
If it's your first time buying a house... Or an investment property... Or if you're selling a real estate asset... These will all require
conveyancing
. It's the process of transferring the property title from one person to another. To do this, you can choose from the following:
You can do it yourself,
Hire a conveyancer. OR,
Get a solicitor.
If you do it yourself, this will require dedication and attention. Documents have to be completed to adhere to certain dates. You might as well not try it due to potential risks. A conveyancer is a good option if budget is a concern. They know how to get the job done but with very limited scope if the process becomes complicated. Getting a solicitor is your best option because a solicitor is equipped to handle complex situations no matter how messy it can be.
Our Services
Caboolture Conveyancing quote
When you sign up with a
utility provider
, aside from good customer service, you also expect transparency. At LEAD Conveyancing Caboolture, we are upfront with everything - costs, processes, etc. We don't leave emails unanswered. Providing you updates is giving you that peace of mind knowing things are going as they should be. We have embraced the fast-paced technology of this generation. Our processes are completely virtual and are done just by phone and email. Hence, we say - "Conveyancing at your fingertips." Even without the traditional office appointments, our service still maintains constant communication. So pick up the phone or send us an email.
We'll show you how conveyancing
should be experienced.
How we provide Cheap Price
"How come your price is so cheap?" "Am I getting a
quality solicitor
at this low price?" Yes. Here's how we do it.
Communicating by phone and email. No need for face-to-face appointments.
We only have property lawyers. No need for other specialisation.
Only order searches required. No unnecessary add-ons.
That's how you get conveyancing done at a competitive price but not sacrifice the quality, security, and peace of mind.
Why do you need Solicitors in Caboolture?
Follow these rules.
If the property value is high, get a solicitor.
If the complexities of purchase or sale worry you, get a solicitor.
If you want your investment to be legally covered even in the worst situation, GET. A. SOLICITOR.
Gone are the days when hiring a solicitor would cost you a fortune. At LEAD Conveyancing Caboolture, you get a top-notch lawyer for a FIXED professional fee. We don't charge on an hourly basis. It's a FLAT rate. Hiring a professional lawyer is now within your reach. Getting a LEAD solicitor means you're doing conveyancing smart.
About Caboolture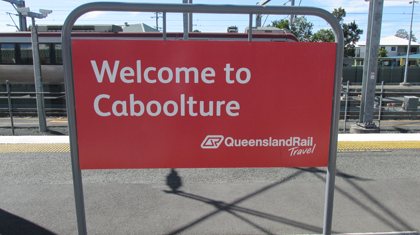 Just about an hour from Brisbane, the gateway to the Sunshine Coast is Caboolture. Impressive mountain scenery, pearly white beaches, and delightful country
villages
await. With such variety in lifestyle and picturesque attractions, Caboolture has all the beauty and personality to captivate visitors. The Abbey Museum of Art and Archaeology, nearby, houses an invaluable collection of antiques and fine art from all over the world with treasures holding 250,000 years of history. Recollection of a more recent era will be renewed with a visit to the Historical Village of  Caboolture with its collection of reconditioned buildings. For those that enjoy vintage aircraft, make sure not to forget the Warplane Museum!
Buying a Property
Enjoy a little bit of country experience at the Caboolture Country Markets. Explore more than 500 stalls, with everything from farm fresh eggs, clothing, produce, machinery, handmade crafts, collectables, bric-a-brac, and plants. There are pony rides and jumping castles for the kids and an awesome selection of food to enjoy. The largest "variety" markets near Brisbane are the Caboolture markets - really worth taking a Sunday visit! If you love the outdoors, you have to explore the charm of Caboolture's Centenary Lakes, Sheep Station Creek Conservation Park, Rocksberg Park Heritage Reserve, or pet the farm animals at White Ridge Farms.
Property Selling
Caboolture is a satellite city or an urban centre about 44 kilometres or 27 miles north of
Brisbane
, which is Queensland's state capital. It is now considered to be the northernmost non-rural area of the metropolitan region of greater Brisbane within South East Queensland. Along the North Coast railway line, it marks the end of the Brisbane suburban commuter railway service. Caboolture town's urban extent is not formally defined but is mostly regarded as including these suburbs:
Caboolture South
Caboolture (as a suburb)
Bellmere
Upper Caboolture
Morayfield (northern section, west of Bruce Highway)
There were 67,460 people in Caboolture, according to the 2016 Census of Population. 75.7 per cent of people were Australian, people from New Zealand comprise 4.6 per cent, English people are at 3.5 per cent, people from the Philippines are at 0.9 per cent, Taiwanese at 0.6 per cent,  and South Koreans are at  0.5 per cent. About 85.8 per cent of people spoke English at home while the other languages spoken include 0.8 per cent of Mandarin, 0.6 per cent of Samoan, 0.4 per cent are Tagalog, 0.4 per cent are Korean, and 0.3 per cent are Cantonese. About 33.2 per cent declared having no religion, 19 per cent were Catholic, and 15.7 per cent were Anglican.