Why Us?
So whether it's your first or your thirty-first time buying a property, you want your hard-earned money secured. The most important document in conveyancing is the Contract of Sale and reviewing it is an essential part of the process. You can ask any experienced buyer, and you'll get the same answer - have it reviewed by a solicitor.
Even when selling, the way a contract is drawn up can make a big difference. When you are doing a private sale, a licensed conveyancer or property lawyer can do this. However, a property lawyer can do a better job by structuring the contract where a buyer can't back out easily as they wish.
LEAD Conveyancing is a team of lawyers specialising in property law. We scrutinise every line of your contract. When you get our services, you ensure the protection of your investment.
Our Services
North Lakes Conveyancing quote
The agent just called you up to tell you your offer just got accepted!
Now you have to get a solicitor for conveyancing. Do you know what you should get from their service? Your solicitor should be able to:
Review the contract prior to signing.
Advise the best options for any given scenario.
Provide a list of costs involved in the process.
Communicate with all third parties involved.
Make amendments on documents.
Make sure your interest is the main priority.
When you're selling, your lawyer will draw up a contract of sale for you.
At LEAD, you get all that's mentioned in the list. The contract review is an optional step and an added cost but our professional fee is fixed.
How we provide Cheap Price
Is it expensive to get a lawyer for conveyancing? Today, solicitor services are now within everyone's reach.
LEAD Conveyancing has moved together with technology's current. The use of the internet, electronic documents, emails, and mobile phones have enabled us to provide services at very competitive prices.
We eliminated travel costs.
We concentrated on getting property lawyers.
We focused only on conveyancing.
Paper files have been eliminated.
No more wasted time on physical appointments.
Why do you need Solicitors in North Lakes?
"Can I not just use a conveyancer? They're cheaper!"
Yes, you can. However, considering a house is a person's biggest investment, risking it by getting a cheap service and not knowing if they can protect your interest may not be a wise move.
When disastrous consequences happen, a conveyancer cannot back you up. They may even be unaccountable if they stayed within their declared process. ON the other hand, you who signed the contract will shoulder everything. You will, most likely, end up looking for a solicitor to continue the job and to turn things around which will cost you more money.
About North Lakes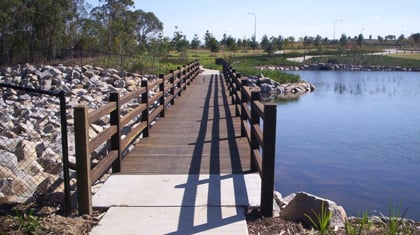 North Lakes is Moreton Bay Region's suburb, in the state of Queensland, in Australia. It is located about 26 kilometres north of the Brisbane CBD or central business district. The suburb recorded a population of 21,671 at the 2016 census.
The suburb is primarily made up of newly built housing initially around the North Lakes Golf Course.
Buying a Property
Within the suburb of North Lakes is Lake Eden. A public park surrounds the lake and features many waterbirds and different wildlife. At the lakeside park, amenities include a children's playground, café, and walking track.
The North Lakes Business Park is a commercial area located on the North Lakes master-planned community's edge. In 2007, it started construction and is planned to take over ten years to fully complete. On 12 December 2014, the construction of a road bridge leading to Dakabin railway station and crossing the Bruce Highway opened with the distance being approximately 2.5 kilometres. On 4 October 2016, from Petrie to Kippa-Ring, the Moreton Bay Rail Link opened, with Mango Hill as the closest station just south of Westfield North Lakes.
Property Selling
In the 2011 census, a population of 15,046 people was recorded for North Lakes. It has grown to a population of 21,671 in 2016 with 48.4% being male and 51.6% being female. The median age of the population of North Lakes was 31 years, which is 6 years below 37, the national median age. About 63% of people in North Lakes were Australian born while 9.2% were English, 8.7% were born in New Zealand, 3.9% were born in South Africa, 1.3% were born in the Philippines, and 1% were born in Scotland. About 86.6% of people spoke English at home while 1.5% spoke Afrikaans, 0.8% spoke Hindi, 0.7% spoke Tagalog, 0.7% spoke Spanish, and 0.5% spoke German.
North Lakes has the largest South African Australian community of any Queensland suburb, according to the 2016 census, amounting to 809 individuals and making up 3.7 per cent of the suburb's population.
The suburb includes schools, parklands, and shops together with many new facilities in the area, which include the North Lakes Community Centre, industrial estate, Interchange, and Westfield North Lakes. Big player tenants of the shopping centre are Target, Big W, Coles, Woolworths, Kmart, Myer, and other major boutique stores and franchises. A cinema complex launched in mid-2016. On 17 November 2016, a 28,000 square metre IKEA superstore officially opened as part of stage three development of Westfield. Queensland's first Costco can also be found in North Lakes.