Why LEAD?
Your offer for the property gets accepted and the agent sends you a copy of the contract and Section 32. What's next?
You will be required to find a conveyancer or solicitor who will act on your behalf as the purchaser. In some cases, the real estate agent will recommend someone. However, they can't deny the fact that this recommendation is most likely motivated by the commission which means it would be good if you try to look around first. A lawyer friend is absolutely trustworthy, however, if he or she is not a property lawyer, the expertise required may be missing or lacking.
Here are some tips when finding the right conveyancing firm:
Find a property lawyer - they have a wider scope than a conveyancer which you will definitely need should anything happen.
Get a fixed legal fee - other lawyers still charge by the hour which will cost you a fortune while those with a fixed professional fee will offer reasonable pricing.
Costs should be transparent - their quote should show all types of costs involved and will appear in your invoice, what they're for, and how much for each.
Third-party reviews - these reviews are those not on their website where you'll find honest feedback. Select a firm that's responsive and maintains great communication.
If your search will satisfy all of the above, then you're off to a good start. Remember, what you're ultimately after is a firm that will ensure your security and peace of mind. That's the reason you're getting their service in the first place.
Our Services
Selling Property Services
When deciding on a firm to go with, knowing the services you should expect is also a must.
A solicitor or property lawyer should be able to:
Properly and thoroughly review your Contract and Section 32. Sometimes, the cost for this service is inclusive of the professional fee while in other cases, it is a separate cost and is made optional. You have to know which one applies.
Answer all questions requiring legal advice. If your search was able to satisfy the second bullet point mentioned above, you won't hesitate to ask as many questions as you have. It is their duty to make you aware of the possible implications of stipulated clauses in the contract or vendor statement.
Make amendments to the contract and provide proper wording. Clauses that you don't agree with can be amended and it is one of the benefits of having a solicitor - they know the proper legal terminologies to use and they will reach out to the vendor solicitors to renegotiate.
Make claims on your behalf. If the other side fails to meet deadlines and/or submit required documents on the agreed date and time, your solicitor will communicate with them to demand penalties, if applicable.
Draft the Contract of Sale and prepare Section 32 (for Sellers). If you have a well-seasoned property lawyer, they can structure your contract in such a way that a buyer cannot easily back out from the deal out of what's called "buyer's remorse".
How we provide Cheap Conveyancing
Croydon Conveyancing Services
Getting a property lawyer, nowadays, need not be expensive. Back in the days, people were always hesitant to get a solicitor because it always means huge sums of money when you get their services. That's because they have an hourly rate so when you take their time on the phone, it's like a taxi meter.
This is why LEAD has made it its mission and vision to be able to provide quality property lawyer services at the most competitive price you'll find in the market. Now you might ask, how is that possible? It's all about taking advantage of technology's offered resources.
We were able to reduce our costs by eliminating paper documents and making use of soft copies.
Face to face appointments are no longer needed and you can sign the contract through electronic signature.
Wasted time on travel and meetups also means wasted money on lawyer's time.
Sending documents back and forth is easier and faster through email and scanned copies
Why do you need Solicitors?
Buying Property Services
It's simple. Solicitors offer a wider scope of work and ensure security and peace of mind. Conveyancers won't be able to protect you legally since they can only do the job by taking you from point A to point B. If there's a missed out detail in the contract and you happen to have signed it already, they're "hands-off" already.
Now try to imagine this. Say for example you're the buyer and you decided to go with a conveyancer because they were cheaper by about 200 dollars. You sign the contract and the conveyancing process starts. Later on, you find out that there are repairs that need to be made on the property which the seller did not fix. You also find out that the seller has hired a solicitor who also prepared and drafted the contract. You now go into battle. Do you think it is you who has the edge? Or is it the seller?
Exactly! The fact that you won't know if the seller hired a solicitor or a conveyancer makes it more of a reason for you to get a solicitor. It's like playing cards - you would always want to turn out on top of the one who has the better hand.
About Croydon City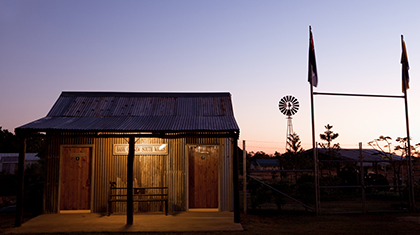 Croydon is a Melbourne suburb in Victoria, Australia which is 28 kilometres to the east of Melbourne's CBD or Central Business District. The City of Maroondah is its local government area. Croydon had a population of 26,946 according to the 2016 Census.
Croydon's Main Street is a booming hub and has over 187 traders, which include eateries, music, clothing, toys, a cinema, hairdressers, and many others. Main Street has sufficient parking, both behind the shops and on-street. The Croydon Market Complex has been subject to many development applications, which include one for a small cinema complex that did not materialize. The key tenant is a Coles supermarket with 19 aisles and is the second-largest in the state of Victoria, and 15 or so smaller traders, which include a newsagent, clothing, chemist, eateries, bakeries and a florist. The site was expanded in the early 2000s to include an Aldi supermarket, taking over a portion of the existing car park located on the Kent Avenue side of the block. Croydon also has the Arndale Shopping Centre situated on Mt. Dandenong Road, opposing Croydon Park, which has more than 20 retail outlets.
During the later part of the 1990s and early 2000s onwards, the housing density and type in Croydon changed and increased with the birth of "dual-occupancy". A lot of former large single-dwelling blocks were sold and rebuilt. Some of the residents were unhappy with this trend, and have stated, more than once, at council meetings and in local newspapers through the years that they are "second cousins to those in Ringwood". The Maroondah Leader is the weekly newspaper of the Croydon area.
Croydon also has many churches in the area which include Catholic, Uniting, Baptist, Presbyterian, Pentecostal and Seventh-Day Adventist.
Buying
The City of Maroondah, in 2007, built additional leisure facilities in Croydon, adding to the existing Croydon gymnasium facility in Civic Square. It opened in August of 2008 and was called Aquahub. Located on Springfield Avenue is Croydon Memorial. It's an outdoor pool venue that is open from November to March and it also holds VICSWIM classes every school holidays. There has been substantial debate as to the "practicality" of the pool from the Council. Meetings were held and petitions were signed to try to keep the pool open. The Council agreed in 2007 to keep the pool open.
There is also the Wyreena Community Arts Centre which is located on Hull Road, to the east of Dorset Road. It is home to different artistic and lifestyle activities. It is where you'll find 3ECB, Radio Eastern FM 98.1 community radio station. On Civic Drive is where the Croydon library is located. It hosts a variety of events for all ages, which include author talks and children's events and is also a member of the Eastern Regional Libraries
The Maroondah Festival is held every year at Croydon Park and is welcomed by the City of Maroondah and residents from nearby suburbs. Performers have included: Kate Ceberano, Daryl Braithwaite, Vanessa Amorosi, Johnny Diesel, Paul Kelly, Hunters and Collectors, 28 Days, Bodyjar, The Living End, Frenzal Rhomb, Kisschasy, Spiderbait, and even Sonia Dada and a few international acts.
EV's Youth Centre which opened in 1989 is run by the Maroondah Youth Services for young people between the age of 12 and 25 years. The team covers a wide variety of activities and information services for youngsters to access, including INFO-HQ every Wednesday afternoon and Drop-In every Friday afternoons. Drop-In is always open except during school holidays. They also have the Maroondah FReeZA Group which is a long-time local venue for live music events for all ages, and fully-supervised live gigs and D&D free dance parties. EV's Youth Centre hosted shows in the 1990s by acts like Fear Factory, Something for Kate, Regurgitator, and Fugazi.
Croydon Conveyancing Selling
Availability of nearby establishments and educational options are things that a potential buyer or property investor would always look at.
Croydon's primary schools are Ainslie Parklands Primary School which is formerly Croydon West Primary School, Dorset Primary School, Croydon Primary School, Ruskin Park Primary School, Yarra Road Primary School, and Sacred Heart Primary School. Secondary schools include Croydon Community School, Melba College which is a merger of Maroondah and Croydon secondary colleges, and Croydon Special Development School. For further education, Croydon has Swinburne University of Technology with its campus located on Norton Road in Croydon
Median property prices in Croydon range from 781,250 dollars for houses and 595,000 dollars for units. Houses in Croydon rent out for 450 dollars per week with a yearly rental yield of 3.0 per cent. Units, on the other hand, rent out for 390 dollars per week with a rental yield of 3.4 per cent. Croydon has witnessed a compound growth rate of 5.3 per cent for units and 4.7 per cent for houses based on 5 years of sales.