Why LEAD?
Finding the right Geelong Conveyancers in VIC can be a real challenge. Most people request 2 or 3 quotes from different companies and just compare them. In most cases, the deciding factor is the price. But what if you don't want to go for the cheapest and you would like to make an educated decision based on more than just the price? How do you find the perfect solicitor?
We have put up a list of things you should look for or should be asking from a legal lawyer services company. At the same time, it'll tell you what you should beware of.
Fixed price - fixed price means fixed professional Lawyers fee. Searches are a separate cost and are always an estimated price. You shouldn't be quoted with a fixed total price.
Transparent costs - search costs should be outlined including what they're for and how much for each. Lawyers Contract reviews can sometimes be inclusive in the professional fee but can also be a separate cost. Don't fall for "FREE" contract reviews. There's no such thing as free.
Lawyers - choose a solicitor rather than just a conveyancer lawyer - lawyers to be exact. Going for a cheap conveyancers for a couple of hundred bucks difference won't give you that peace of mind and security. You might end up spending more than you should have in the first place.
At LEAD, you place a check on all of the above. We are a team of lawyers with years of experience in this business. We have been known for achieving the right balance in price and quality of work and service! So contact us now for your Geelong conveyancing.
Our Services
Selling Property Services
Your offer gets accepted and you get a copy of the Contract of Sale and Section 32. What's next?
[caption id="" align="alignleft" width="419"]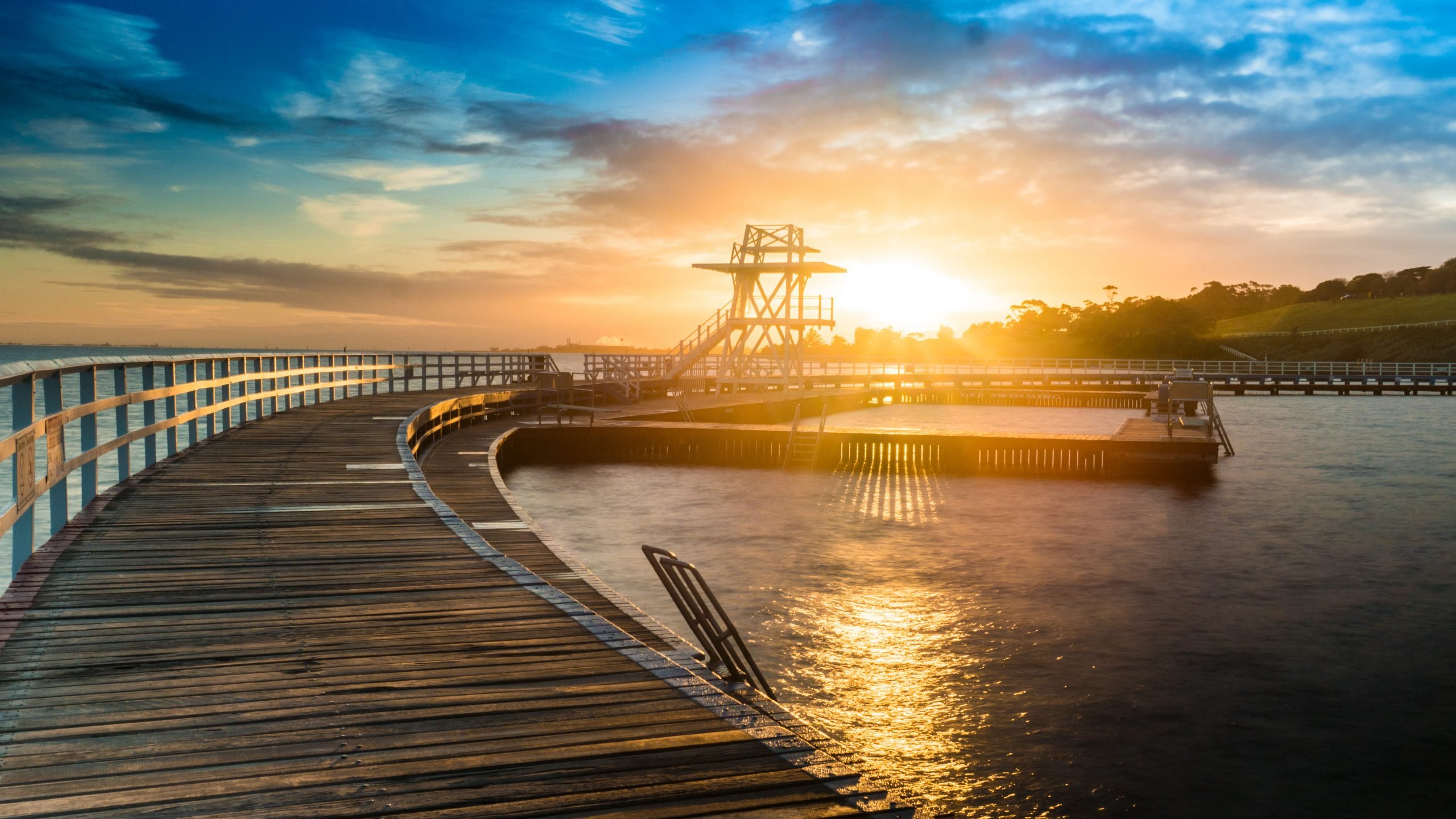 Geelong Conveyancer[/caption]
You need to have those documents reviewed before signing them. The S32 is a vendor's declaration about the dwelling whereas the contract stipulates the agreement and conditions between you and the seller. Since these documents are from the opposite side, you have to have your lawyer go through each and every detail. It is the duty of your solicitor to check for risks for every condition stated. Once you get the go signal, you're ready to sign.
If there's anything the lawyer finds risky on your part, you can request him or her to amend the contract and again, a solicitor is qualified to provide the proper wording. Re-negotiation then happens. Once the contract is fully signed by both parties, the next steps include us ordering searches which are basically doing our own background check. This may involve another discovery on the history and if you have a good lawyer, they will be able to find out anything wrongly declared or undeclared by the vendor. This is another reason why going with a solicitor may be the wisest decision you'll ever make in buying.
Should there be any delays while going through the whole process, it is still your lawyer's job to chase the other side and demand penalties. It's practically all-around protection and legal representation.
How we provide Cheap Conveyancing
Getting a quality lawyer is no longer an expensive choice. You just have to find the right firm.
At LEAD Geelong Conveyancers, we have found the secret formula to answering every client's needs. We provide top-notch highly-experienced lawyering service at a very competitive price. How? Simplicity and adaptivity to change are key.
Geelong Conveyancing Services
Some people are still close-minded when it comes to getting bay city conveyancing services. They still want the old traditional local solicitor or conveyancer where they can drop by their office, sit down and have a discussion with them, bring their huge pile of paper documents, Section 32, etc. Guys...it's the 21st century!
By riding the waves of technology, e.g. making use of electronic documents and signature, smartphones, emails, and messaging apps, we were able to reduce almost 50% of our operational costs! Our process also became more efficient and productive, hence, we were able to bring down our costs at almost the cheapest you can ever find!
Why do you need Solicitors?
Buying Property Services
Need buying property services? Since almost every person today owns a smartphone, I'm pretty sure you probably have owned or planned to own the latest and "top of the line" model of Apple iPhones. For most people, this is probably the best user-friendly, "not for the techy" type of mobile phone. It can also be considered as a status symbol because its price is really way up there. After buying one from your long time-saved, hard-earned money, what do you want to do next? Of course, you want to get the most dependable brand of phone case that offers the best protection! Even if this is more expensive than the ordinary smartphone cases out there, you know the value it offers and what you get out of it.
This is the same as getting lawyers for your service. Imagine that your latest "top of the line" iPhone model is the house you're buying. You are going to put all of your long-time saved, hard-earned money into this. Would you cheap out on your service when you clearly know what a lawyers solicitor can do and what a conveyancer can't? Remember...this process is transferring the title from the old owner's name to your name. This is the final step!
About Geelong City
A port city situated on Corio Bay City and the Barwon River in Victoria. This city is 75 kilometres south-west of Melbourne, which is the capital of the state. It is Australia's 2nd fastest growing city and is also the second-largest city in Victoria having a population of around 268,277 as of the month of June 2018. Due to its strategic central location that surrounds regional centres in Victoria such as Ballarat in the north-west, Santina, Colac, Barwon, Hamilton and Chelsea to the west, Torquay, Great Ocean Road and Warrnambool in the southwest, and the state capital of Melbourne in the northeast, it is also known as the "Gateway City". During the gold rush, it experienced a short boom as the main port to the Ballarat district's rich goldfields. Afterwards, the city diversified into manufacturing and in the 1960s became one of the biggest manufacturing centres in Australia with its ropeworks, wool mills, and paper mills.
Today, the city is known as a rising education, health, and advanced manufacturing hub. The city's economy is shifting swiftly and despite going through the drawbacks of losing a lot of its heavy manufacturing, it is witnessing much growth in other sectors, placing itself as one of the outstanding non-capital cities of Australia. It is home to the second oldest football club in the Australian Football League, the Football Club.
While it has stable weathers, it still offers 4 distinct seasons. It has a temperate marine climate with variable clouds, dominant westerly winds, warm summers, moderate precipitation, and mild to cool winters. July is the coldest and February is the hottest. The hottest temperature ever recorded was 47.4 degrees Celsius on the 7th of February 2009 which happened on a two-week-long heatwave, with -4.4 degrees Celsius as the lowest temperature recorded on the 5th of August 1997. It is one of the driest city in Australia with an average annual rainfall of 520 mm, owing to the notable rain shadow of the southwest Otway Ranges & Barwon. Rainfall shows a steep incline from south to north within the city so that the southernmost suburbs can experience around 700 mm whilst the more northerly Lara experiences as little as 425 mm, which is the littlest rainfall in the south of Victoria. You can find out more services here.
Buying
The city is one of the fastest-growing regional cities in Australia and offers attractive lifestyle options just an hour from the state capital, Melbourne. The suburbs around it provide excellent options and great value for money for home buyers and investors alike. Having significant economic-development projects in place and planned for the future, together with outstanding transport connections to Melbourne, the Greater region is arguably one of the fastest developing regional cities in Victoria.
With busy retail and food scene, job opportunities in new and growing industries, art and culture, excellent schools both in private and public, medical facilities and hospitals, close proximity to the beautiful beaches at Great Ocean Road, and definitely less traffic than Melbourne, it has a growing city foreshore precinct that is starting to thrive. Whether you are interested in a change of scenery or just want to take advantage of one of the best performing regional areas of Australia, it is definitely a must-see.
Buyers Services
Here are some reasons why it is an outstanding for property buyers:
It's the gateway to the famous coastline of south-west Victoria via the Great Ocean Road which attracts millions of tourists every year.
With the travel time to central Melbourne being comparable to a number of the city's outer suburbs, it has been a viable option for many. And with predictions that more and more Melbourne workers will continue to work from home either full-time or part-time, it offers commuters a chance to enjoy the best of both worlds.
It has significant development potential having noticeable growth in different sectors including technology, government, health and medical care, manufacturing, education, services, lawyers, and creative industries
The whole region is famous for its more relaxed lifestyle with great schools (both private and public) and amenities.
Its distinctive position of offering a broad range of infrastructure assets not usually found in a regional centre such as rail, road, sea, and air will continue to build its appeal to different business sectors.
Geelong Conveyancing Selling
Investors will be interested in investing in Geelong. Houses here rent out for 440 dollars per week with a rental yield of 2.5 per cent every year. Units, on the other hand, rent for 400 dollars per week with a rental yield of 3.1 per cent. Geelong has witnessed a compound growth rate of 7.7 per cent for units and 9.5 per cent for houses, based on five years of sales.
Sellers
Need selling property services? Here are some reasons buyers will be interested:
In 2022, will be the new home of the Spirit of Tasmania
Increased competition for properties is influencing prices to increase rapidly.
More and more and Melbourne city residents are noticeably moving to this city due to the value for money and significant lifestyle benefits, prompting population to rise substantially