Why LEAD?
Finding the perfect conveyancing service can be difficult. Even more, engaging the wrong firm can be a headache.
Recommendations usually come from your friends or the real estate agent. However, the real estate agent's recommendation is usually motivated by a commission so try to look on your own. So how do you find the right firm? What should you be looking for in a company? Here is a checklist that may help you make that educated decision.
Go for a fixed professional fee, not a fixed total price
A declared contract review fee is better than a free contract review
Well-maintained communication is hard to maintain for some firms
Get ALL of that from LEAD!
Our Services
Selling Property Services
LEAD was established through the idea of a well-experienced VIC head lawyer who spent years in this business. Our team was moulded to provide the best customer experience and most affordable service you can find.
Hearing our clients' expectations and point of view, we created a business model providing an answer to what they need.
Quality and dependable service
Affordability
Costs transparency
Well-kept communication
Setting expectations
With all of these on the list, we get to deliver to our clients the kind of service they want. New homeowners are handed the keys to their new property and they move in with a smile.
It's smooth, hassle-free, and easy conveyancing!
How we provide Cheap Conveyancing
Melton Conveyancing Services
If you want to provide the best price for your client, what do you do?
Answer - you take out all unnecessary costs and find ways to reduce operational expenses. We were able to cut costs through the following:
Save money and get rid of paper documents.
Save lawyer's time and get rid of face to face appointments.
Zoom in on the talent you need and get property lawyers focused only on conveyancing.
Eliminate travel costs and provide service purely online.
All points mentioned above have one thing in common. It's taking advantage of today's technology.
Almost every person today is glued to their smartphone. It's because their smartphones can do almost everything. Sign contracts with electronic signatures, scan documents, send and receive emails!
Why do you need Solicitors?
Buying Property Services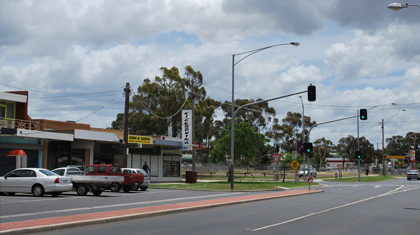 Comparing a solicitor to a conveyancer is the same as comparing apples to oranges. Though they can accomplish the same job, the first one offers a broader type of service than the other.
It's like deciding between the most basic car versus one that has added safety features by adding a little extra.
Both cars can take you from point A to point B. However, would you go for a cheap price and put your safety at risk? Yes, there's a bit of spending extra to get the second car but it also does not mean you're going for a luxury car. It's that thin line that makes the second option a "smart decision".
About Melton City
Melton is an urban place within Melbourne, Australia located 35 kilometres west of the capital's CBD. It is the administrative centre of Melton city's local government area. In June 2019, Melton had a population of 72,177 and has increased steadily with an average yearly rate of 5.01 per cent year-on-year for five years in 2019. It is a part of the Greater Melbourne metropolitan area and also included in Melbourne's population statistical division.
Buying
Melton started as a small town before being proclaimed a satellite suburb in 1974, isolated from Melbourne's urban area by a green wedge. It has undergone fast suburban growth into neighbouring greenfield land since the 1990s and has transformed into a commuter town in the Melbourne-Ballarat growth corridor. Passed by the state government in 2010, changes to the urban growth boundary of Melbourne effectively renounced its satellite city status as it is designed to become part of Melbourne's future conurbation.
The area is named after Melton Mowbray in the United Kingdom. Melton is situated on mostly flat, featureless, former volcanic plains.
Mount Cottrell, a blast-shield volcano, is situated to the south-east of Melton Township and to the north-east is Mount Kororoit. These volcanoes extend to the South Australian border and are some of the easternmost volcanoes on the Victorian Volcanic Plain.
Melton Conveyancing Selling
Melton is made up of seven suburban areas which form a single urban area with Melton at its centre. In the south of Melton are the suburbs of Brookfield and Melton South. In the north are Toolern Vale and Kurunjang while Melton West is a suburb in the west. A new division called Harkness was gazetted in the north-west, on 9 February 2017.
High Street is the main activity centre, but with retail, civic, and business facilities decentralised across the urban area, it lacks a true central business district,
Other shopping centres can be found in Melton South, and in Melton West. Woodgrove Shopping Centre developed in 2013 and now is the area's biggest shopping venue, consisting of Coles, Big W, Woolworths, Reading Cinemas, Kmart, and approximately 160 specialty stores.
On High Street, many live performances are held at the Melton Civic Centre, and also on Ferris Road, Melton South, at the Tabcorp Park racing complex.
Every year in November, the Djerriwarrh Festival is held in the city. The festival includes two-day market stalls, a street parade down High Street, and the Lions Club Carnival, held in the Police Paddock on High Street.