Why LEAD?
What do most people want in a conveyancing company? What should you be looking for in a firm?
People often search the internet for options but most of the time, they don't know what they should look for. After getting a couple or maybe three quotes, they end up just comparing prices. The sad part about that is the price does not necessarily dictate the quality of the service even if it's the most expensive or the cheapest quote out there. Here are a few things you should look for:
Go with a solicitor rather than a conveyancer. Conveyancers may be cheaper but solicitors will give you more security and peace of mind.
Look for a company that has a fixed professional fee. Others still charge by the hour or per call and this will cost you a fortune.
Costs should be transparent. Their price should always be separated into professional fee and search fees because searches are external costs and always an estimated price.
Check their reviews. Some companies fail to maintain good communication throughout the process. Unanswered emails and unreturned calls are some of the complaints you'll find.
At LEAD, you get top-notch professional property lawyer services at a fixed professional fee. We are backed up by satisfied client reviews who keep on coming back and recommending more customers. Our business model is in line with today's technology enabling us to provide our services at the most competitive price you can find.
Our Services
Selling Property Services
When you buy a property, the first two most important documents in your purchase are the Contract of Sale and Section 32.
In some cases, you get "Section 32" first from the agent. And then the contract follows when your offer gets accepted. "Section 32" is what's called the vendor statement which contains vendor declared information about the property. The contract, on the other hand, stipulates the agreement between you and the Seller including special conditions, if applicable.
It is in your best interest as the purchaser to have these documents thoroughly reviewed first before signing, and the wisest move is to have them reviewed by a property lawyer. This is one of the most crucial steps in conveyancing and potential headache and unnecessary expenses can be waiting for you down the road if taken for granted. So when you see a company on the internet advertising "Free Contract Review", you better think twice because…
One - It may look like it's free in the beginning but it may be included later on.
And two - No one will invest time and money for years to be a lawyer just to give their services for free
At LEAD, we take these things seriously. We scrutinise every line and detail to identify any potential risk on your part. Remember, we as a professional law firm will act on your behalf so if anything fails on your part, it's the reputation of our business and license that are on the line.
How we provide Cheap Conveyancing
Cranbourne Conveyancing Services
Our business model was built with the aim to provide top-notch and professional lawyer services to customers out there at the most competitive price possible.
A lot of businesses and people out there are still used to the old traditional way of conveyancing where you go to your local solicitor or conveyancer's office to submit paper documents. They are still used to face to face meetups where they discuss the details of their purchase. That's too outdated!
It's the 21st century and the waves of technology continue to wipe the past. Those that can't keep up get left behind. Technology's purpose is to make our lives easier and more efficient. That's how we were able to achieve our vision.
LEAD has embraced a 100% virtual and online business structure where everything can be done at your fingertips. As long as you have access to a computer or a smartphone, we can do business and we will get the work done!
Why do you need Solicitors?
Buying Property Services
Yes, it's true. Conveyancers are cheaper than solicitors. However, it is like comparing apples to oranges.
Although they can both do the job from start to finish, a solicitor provides you with security since they can go the extra mile and defend you legally should things get out of hand. When the process of purchasing your house becomes complicated and disagreements between you and the seller start, your lawyer will be able to protect your interest and your money. Yes, a conveyancer will be cheaper by around 200 or maybe 300 dollars at the most but would you take that in exchange for peace of mind?
Getting a solicitor over a conveyancer is just like getting an extra layer of protection for your 6-figure investment property or your new home bought from your hard-earned money. And yes while it's true that complicated situations will not happen all the time, you obviously wouldn't want to get caught in a situation off-guard. It's just like you getting a life vest even though you know how to swim or it looks like the sea is calm. It's better to have it and not need it than need it and not have it.
About Cranbourne City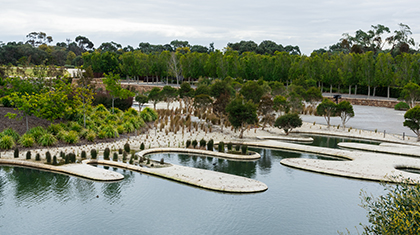 Cranbourne is a Melbourne suburb in the state of Victoria, Australia. It is 43 kilometres to the southeast of Melbourne's CBD or central business district. There is Cranbourne which has a population of 20,094 and there is the greater Cranbourne area which has a population of 51,340 according to the 2016 Census. The greater Cranbourne area consists of Cranbourne, Cranbourne North, Cranbourne South, Cranbourne East, Cranbourne West, and Victoria.
Out of the population of 20,094, 62.3 per cent are Australian born, 5.4 per cent are born in India, 3.3 per cent are born in England, 3.1 per cent are born in New Zealand, 1.9 per cent are born in Afghanistan, and 1.4 per cent are born in the Philippines. Only 68.5 per cent of the people speak English at home. Other languages that people speak are Punjabi which is 2.6 per cent, Hazaraghi which is 1.2 per cent, also 1.2 per cent for Samoan, another 1.2 per cent for Hindi, and 1.1 per cent for Dari. 21.3 per cent declared they are Catholic, 10.2 per cent are Anglican, and 28.8 per cent claim they don't have a religion.
Buying
There are a lot of places to visit in Cranbourne. These include the Cranbourne Racecourse & Recreation Reserve, and the Royal Botanic Gardens Cranbourne. Cranbourne also has the Amstel Golf Club, the Cranbourne Golf Club, the Ranfurlie Golf Club, and an indoor swimming pool. The Casey Complex was opened to the public in the month of December 1994 by the former City of Cranbourne. It is situated off Berwick Cranbourne Road, and it features a wide range of community facilities, which include the Cranbourne Indoor Sports Centre (netball, basketball, and indoor soccer), The Shed (an indoor skating rink), the Casey-Cardinia Library Corporation (Cranbourne Branch). It also is home to the local swimming pool for Cranbourne, the YMCA Casey Race, which contains two 50 metre lap pools, heated rehabilitation pool, children's recreational pool, spa, steam room, sauna, full gym and weights room as well as a couple of water slides.
There is also The Factory – Rehearsal Centre for the Arts (Caseyville (traffic school), Cranbourne, and Bowland (a ten-pin bowling complex) 24 lanes. The new Cranbourne Multicultural Community Centre was opened in early 2007. On behalf of Casey City Council, contractors have built a new indoor swimming complex which opened in mid-2009. It includes a new wave pool, a 50-metre main lap pool, pool slides, and a hydrotherapy pool. This is based next to the Casey Complex. The new Casey Fields Complex is along Berwick-Cranbourne Road.
Cranbourne Conveyancing Selling
Potential property investors always look for what buyers will be able to enjoy in the suburb the property is in.
Cranbourne's entertainment industry has Frezza or Spectrum Entertainment which runs occasional youth programs including All Ages music events, youth services, and other charity programs. A number of local artists have emerged, over the years, that have featured at several of Spectrum Entertainment's live events. These include bands such as Arpeggio, Josh Wins Again, Ellora, Closure in Moscow just to name a few who all came from Cranbourne or the City of Casey.
There are two major shopping precincts in Cranbourne. There is the Thompson Parkway Shopping Centre (anchored by Woolworths) in the north of Cranbourne and on the corner of the South Gippsland Highway and Thompson Road. You will also find here the Cranbourne Homemaker Centre complex with JB Hi-Fi Home, Officeworks, The Good Guys, Hungry Jacks, La Porchetta, and more major stores. This complex has highly developed around the Bunnings Warehouse situated on the corner.
In the centre of town is what's formerly known as Centro Cranbourne. It's the High Street and Cranbourne Park Shopping Centre which is anchored by an 8 aisle Woolworths supermarket (which closed 3rd of July 2020), and a 17 aisle Coles Supermarket, and Kmart Australia, JB Hi-Fi Home, Target Australia, Harris Scarfe, Best & Less, Manchester and More, Reject Shop, and Priceline. The centre previously had a 5-cinema complex. There are also smaller shopping centres which include the Sandhurst Shopping Centre which is anchored in Cranbourne West by an 11 aisle Coles Supermarket, Springhill shopping centre including Urban Chill Cafe and coles located on Thompsons Road in Cranbourne North, and Hunt Club Village Shopping Centre located in Cranbourne East with Aldi, Woolworths, and 17 speciality stores. Other supermarkets include Ritchies Supermarket in the High Street Retail area and Aldi Supermarket on Bakewell Street.
Cranbourne is also home to many churches. These include the Cranbourne Baptist Church, the Cranbourne Salvation Army, the Anglican Regional Church Cranbourne, Freedom Christian Church (Assemblies of God), Cranbourne Regional Uniting Church, Deeper Christian Life Ministry(Deeper Life Bible Church), St. Agatha's Catholic Church, Cranbourne Presbyterian Church, Life Community Church, the Cranbourne Ward of The Church of Jesus Christ of Latter-day Saints, and the TurningPoint Church.