Why LEAD?
Did you just get your offer accepted for the property you're planning to buy? Congratulations!
Now it's time to choose the right conveyancing service. But how do you find the right one? It's not just first-timers that need to know this. With a wide range of options out there, it will be best for you to know how conveyancers and solicitors are different. Here's a list that will guide you in your selection.
Ideally, it is best to go with a solicitor rather than just a conveyancer. Solicitors offer you more protection and a wider scope of work. Yes, conveyancers may be cheaper by a hundred dollars or more but the risk you'll be exposing yourself to isn't worth it.
Find one that offers a fixed professional fee for their services. This is what separates the expensive from the reasonable. Getting a lawyer does not need to cost you a fortune. While others still charge by the hour or for every call, you can already get a property lawyer service for a fixed professional fee.
Check for client reviews. The common problem in conveyancers and solicitors is being able to maintain constant communication. This is important for you as the client since you always want to be updated with what's going on. If you see that reviews say the solicitor is responsive, then that's one bullet point checked!
Beware of shortcuts. Don't fall for free contract reviews (for buyers) or a Section 32 that can be done in a day or two (for sellers). Know the right time frame that documents get finished and don't rush them. The key is preparing ahead of time.
Our Services
Selling Property Services
The Contract of Sale and Section 32 are the two most important documents in the process. When we perform a contract review, Section 32 is included and we go through every detail line by line. After thoroughly checking, we will send you a report pointing out if there are any red flags you need to take note of.
The cost for our review is a separate charge and is made optional. It's because some clients come with a fully-signed contract and they go straight to conveyancing. Again, don't fall for some companies offering free contract reviews. There's no such thing as free and if there is, quality will definitely be sacrificed.
If you're the seller, preparing the contract and Section 32 may take up to 10 business days until completed. Some firms will say they can get it done in just 2 days max. Beware though, this is achieved by taking shortcuts. Doing this puts you at risk and may cause serious problems later on.
At LEAD, we are a team of professional and reputable lawyers in the business. We don't take shortcuts and we lay out all costs before we commence with our service. We set our clients' expectations and we also set what we expect from them in return. Our clients are also properly informed with all the details they need to know such as turnaround time, pricing and purpose of each type of search, etc.
How we provide Cheap Conveyancing
Pakenham Conveyancing Services
Getting the services of a property lawyer is no longer expensive. Thanks to the current technology and companies like LEAD who take advantage of today's resources that make things easier and more efficient. This is how we provide the most competitive rates for conveyancing.
We got rid of paper documents and we made use of electronic copies and signatures.
We brought down travel costs and face to face appointments are now a thing of the past.
We made the "back and forth" of documents quicker by being fully electronic. Less time, more productive.
Your laptops and smartphones are your friends. Scanned copies are easier to transmit and everything is at your fingertips.
This is how LEAD manages to provide efficient service at a cheap price without sacrificing quality or costing you a fortune. We reduced our operating expenses to be able to bring our price down and within the reach of every individual.
Why do you need Solicitors?
Buying Property Services
Getting a solicitor over a conveyancer may be the wisest decision you'll ever make when buying or selling a property. Although you may be spending around a couple of hundred dollars more on a solicitor, the security and peace of mind it will bring you is irreplaceable.
Solicitors or property lawyers have a wider scope than a conveyancer. A conveyancer will normally just take you from point A to point B when you sign your contract. Should anything untoward or unpleasant happen in between, the conveyancer won't be able to protect you. A well-seasoned property lawyer, on the other hand, will be able to protect you legally and can represent you if claims need to be made. If a clause is found in the contract which you don't agree with, your solicitor will provide the proper wording and take it back to the vendor solicitors to renegotiate. To keep it short, when you have a solicitor, you are fully covered.
And yes it's true that conveyancing is usually a simple straightforward process that can be done by a conveyancer. However, it's that rigorous process when disagreements arise that you're trying to avoid which is also the reason why you hired someone to do this for you in the first place.
About Pakenham City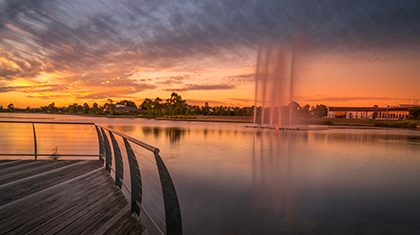 Pakenham is located on the edge of the West Gippsland Victorian region of Australia and is a satellite suburb of Melbourne. It is 53 kilometres or 33 miles southeast of the Melbourne CBD or Central Business District, which is located within the Cardinia Shire local government area. At the 2016 Census, Pakenham had a recorded population of 46,421. In south-eastern Melbourne, Pakenham has become a major growth area as new housing developments have improved its population and infrastructure, as depicted in the expansion of the Lakeside, Cardinia Lakes, and Heritage Springs estates.
In Pakenham, 71.2 per cent of people are Australian born. The most common ancestries in Pakenham are English which composes 27.3 per cent of the population, Australians are at 25.5 per cent, Irish people are at 6.7 per cent, Scottish people are at 6.2 per cent, and Germans are at 2.8 per cent. The most common non-Australians are English at 4.0 per cent, Indians at 2.8 per cent, Kiwis at 2.3 per cent, Sri Lankans at 1.3 per cent, and Filipinos at 1.0 per cent. Catholics compose 21.2 per cent of the population, while Anglicans are at 11.1 per cent. 34.8 per cent declared they have no religion, and 8.5% did not state anything. Christianity was the largest reported religious group overall at 53.8% in Pakenham.
Buying
Facilities in Pakenham include The Pakenham Community Garden which is located at 6 Henry Street. It uses chemical-free organic gardening principles and is managed collectively by a diverse group of volunteers. It is located next to Living & Learning Pakenham and it boasts a perpetual food garden that includes several fruit-bearing trees, a small greenhouse, and more than 40 raised garden beds, with each one featuring annual and endless types of fruits, herbs, vegetables, and flowers.
Public facilities in Pakenham include sports and aquatic centre, council offices, and a community centre. The aquatic centre has a 25-metre indoor pool with a gym and group fitness, eight multi-purpose sports courts, a creche, and food facilities all in one building. The centre, called Cardinia LiFE, is the property of the Cardinia Shire and is managed by Aligned Leisure. Pakenham also has an outdoor pool that is open during the warmer months. It was originally opened back in 1957 and was reopened on the 17th of November in 2007 after going through a 1.1 million dollar redevelopment. Also managed by Aligned Leisure, the outdoor pool centre consists of a 50-metre pool, updated change rooms, a toddlers' pool with splash features, a water treatment plant, and a kiosk.
The centre, which is located on Webster Way, Pakenham, boasts 18 floodlit courts with plexicushion surfacing. This is the same court surface as Melbourne Park, which is home to the Australian Open. The centre is owned by the council and Aligned Leisure manages it. The partnership is devoted to providing a tennis centre for the community to inspire tennis clubs, schools, associations, and youth groups to engage in tennis programs and tournaments. Pakenham only has one tennis club currently but proposals for a second one are being considered, with planned expenses of around 20 million dollars for the clubhouse alone.
The community centre of Pakenham is a neighbourhood house & learn local community college situated on Henry Street and managed by Living & Learning Pakenham Inc. It provides a wide variety of courses, projects, programs, and services to build up the participation of the community, health, and well-being opportunities for residents all over the Cardinia Shire.
Pakenham Conveyancing Selling
It is important for property investors to know the local amenities and availability of education in the area.
Public schools in Pakenham include Pakenham Consolidated Primary School, Pakenham Springs Primary School, Pakenham Hills Primary School, John Henry Primary School, Pakenham Lakeside Primary School, and Pakenham Secondary College. A secondary school near John Henry Primary School is set to open in 2021. Private schools in Pakenham include Beaconhills College (Valley Campus), Lakeside College, and Chairo Christian School (Pakenham Campus). Pakenham only has one Catholic school which is St. Patrick's Catholic Primary.
Pakenham functions as a major retail centre in the Shire of Cardinia, with outlets including two Woolworths supermarkets, an Aldi supermarket, four Coles supermarkets, two McDonald's, two Bunnings, and one Target. It was announced in August 2009 by Cardinia Shire Council that an eighty million dollar retail development will be built on vacant council land at the back of the Pakenham Library and at the corner of Henty and John street. The centre is the biggest in Pakenham, with anchor stores such as Cotton On, a Woolworths supermarket, Big W, and EB Games, as well as 39 smaller specialty stores and 1,150 parking spaces both underground and above ground. Pakenham also has The Pakenham Central Marketplace which opened on December first of 2011.