Why LEAD?
Is it your first time buying a property? Exciting isn't it? Perhaps this is also the first time you will hear of the word conveyancing.
This is the process that takes place once your offer for the property is accepted by the vendor and you get handed a copy of the Contract of Sale and Section 32 by the real estate agent. It's the process of transferring the property title from the seller's name to your name. To get that done, you will need the services of a conveyancer or a solicitor. Although they both get the job done, there is a big difference between the two. We'll discuss this in detail later on.
Now, what you'll do next is to search the internet for a firm. But how do you know what you should look for in a conveyancing service? Here are some questions you should ask them which will definitely help.
"Are you property lawyers?" It's best to go with a solicitor rather than a conveyancer especially that it's your first purchase.
"Is your professional fee fixed?" There are some who still charge hourly so skip on them.
"Is it an extra cost to have the contract reviewed?" Sometimes it's inclusive in the professional fee while others make it an optional step.
"Does your quote include all costs involved?" There are some costs that are external but will reflect in your bill. Make sure you ask for everything.
Our Services
Selling Property Services
LEAD is a team of top-notch professional property lawyers focusing only on conveyancing.
Our professional fee is a fixed price and our quote has a breakdown of all types of searches that need to be ordered, what each one is for, and the cost for each. We also make you aware of all the costs related, including external ones because we understand you have to take these into account and prepare for them ahead of time. We know that any overlooked cost will cause problems with your budget.
Our contract review is an optional step and is charged separately from the legal fee. This is done because some clients will have a fully signed contract and thus, will not need the contract to be checked. You will have the full assistance of your assigned lawyer from start to finish at a flat rate which means you don't have to worry about taking too long on the phone when you discuss and ask questions that require legal advice.
We are also known to maintain great communication with our clientele. A common problem you will find in conveyancers or solicitors is not being responsive which you'll find in most reviews. LEAD, on the other hand, makes sure emails are always answered and calls are returned promptly in case you don't reach us in the first ring.
Also, our price is definitely one of the most competitive in the market. We achieved this through our business model which has been our company's vision since it was established. Our mission is to be able to provide quality and professional lawyer service at the most affordable and reasonable price.
How we provide Cheap Conveyancing
Cheltenham Conveyancing Services
It's not an easy milestone being able to provide one of the most affordable and quality lawyer services in the market today.
If it was, everyone would have been able to lower their price to rock bottom rates. It is pretty simple, however. We just had to throw away all the traditional ways of operating and embrace modern means of getting things done. Here's how we did it.
Paper documents are gone. Documents are electronic, and contracts and paperwork are soft copies. They are faster and easier to transmit.
Travel costs are gone. Appointments and meetups cost money. Calls, voicemails, and emails get the same job done.
Wasted lawyer costs are gone. When a lawyer is out for a face to face appointment, there is time wastage. It's their time ticking and that time is paid.
We focus on specific skills. We only get property lawyers and we focus only on conveyancing. Anything beyond that is an unnecessary cost.
Why do you need Solicitors?
Buying Property Services
Hiring a solicitor rather than a conveyancer is undeniably a smart and wise decision. It may be an extra cost of about 200 to 300 dollars but what you're actually paying for is security and peace of mind. A solicitor is capable of defending you and protecting your interest no matter how complicated the situation may be while a conveyancer is only good enough if it's a straightforward process.
To explain it better, going through conveyancing is almost the same as playing poker against another person. You both have no idea what one chooses - if it's a solicitor or a conveyancer. It's a blind deal. What if, say, you choose a conveyancer because you reckon the difference of 200 dollars is still money in your pocket which you can use for other purposes. Later on, it turns out a clause stipulated in the contract was not fulfilled and you and the seller enter into a disagreement. The vendor sends you correspondence. Whoever represents him will reach out to whoever acts on your behalf to demand compensation.
It is, also, only at this point you find out that the team representing the vendor are solicitors. Do you think your conveyancer will be able to defend you?
About Cheltenham City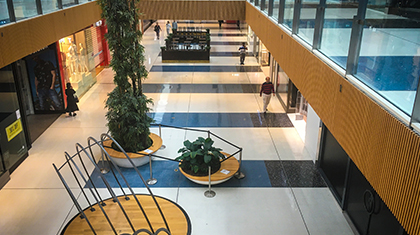 Cheltenham is a Melbourne suburb in the state of Victoria, Australia and is located 18 kilometres to the south-south-east of Melbourne's CBD or central business district. It is undergoing considerable gentrification and development, currently. The local government area of Cheltenham is the City of Kingston which is on the east side of the metropolitan railway line of the area and Charman Road north, while Bayside City runs over the western region of the suburb towards extensive parks, golf links, and Port Phillip Bay. Cheltenham had a population of 22,291 as stated in the 2016 census. A notable feature in Cheltenham is Westfield Southland, which is a major shopping centre that opened in 1968.
The 2016 Census stated that Cheltenham had 22,291 people out of which 66.6 per cent were Australian born. Others came from England who had 3.9 per cent, China who had 2.8 per cent, India had 2.2 per cent, Greece had 2.2 per cent and New Zealand at 1.6 per cent. Out of all those people, those who spoke English at home was 72.4 per cent. The rest of the languages spoken were 4.8 per cent Greek, 3.1 per cent Mandarin, 1.7 per cent Russian, 1.5 per cent Italian, and 0.8 per cent Hindi. 34.2 per cent declared they have no religion, 23.6 per cent said they are Catholic, and 10.3 % were Anglican.
Buying
Common things buyers consider when purchasing a property are the areas of health and education.
A large rehabilitation and aged care facility called the Kingston Centre opened in 1911 on Warrigal Road, Cheltenham as the Melbourne Benevolent Asylum. Before it was renamed to Kingston Centre, it was recognised as the Cheltenham Home and Hospital for the Aged from 1965 all the way to 1970. A now-defunct sanatorium situated at the back of Kingston Centre was the Heatherton Sanatorium which had its entrance on Kingston Road (Heatherton, Victoria) and operated for almost 85 years before it was shut down in 1998. In 2010, The Kingston Centre went through a 46.3-million dollar remodelling, which was opened on 11 May 2012.
The suburb of Cheltenham has six schools with five of them focusing on primary education and the last one focusing on secondary education. They are Cheltenham Primary School, Cheltenham Secondary College, Cheltenham East Primary School, Kingston Heath Primary School, Le Page Primary School, Our Lady of the Assumption Parish Primary School. Le Page Primary School was established as a result of the consolidation of former primary schools Cheltenham North Primary School and Cheltenham Heights Primary School in 1994.
The Cheltenham Community and Education Centre which offers ESL or "English as a Second Language" courses, classes, childcare facilities, and workshops, is located at 8 Chesterville Road, Cheltenham.
Cheltenham Conveyancing Selling
Amenities are a must in the area to be able to gain the interest of potential buyers.
Cheltenham is home to clubs and sporting facilities. Sports enjoyed in this place include golf, soccer, cricket, lawn bowls, Australian Rules football, swimming, and baseball. There are several golf courses in Cheltenham; the Victoria Golf Club on Park Road, Sandringham Municipal Golf Links on Cheltenham Road, and the Cheltenham Golf Club situated on Victor Avenue which has nine holes but can be played from different tee boxes as an eighteen-hole course.
There are two Australian Rules football teams in this suburb. The Panthers compete in the South Metro Junior Football League while the Rosellas compete in the Southern Football League. Cheltenham Cricket and Football Clubs are on Weatherall Road. It was in 1872 that the Cricket Club was established which was initially in the Frankston-Glenhuntly Cricket Association, and relocated to the Federal District Cricket Association where the juniors are still playing. It is in the Cricket Southern Bayside where the three senior sides now play. The top tier of Victoria, which is the National Premier Leagues Victoria, is where the Bentleigh Greens Soccer Club's senior team play. The Kingston Heath Soccer Complex is their home ground.
The home of the shopping centre, Westfield Southland, which is located in the suburb's northern part, is Cheltenham.
It featured a few "anchor tenants" when it was opened in 1968, such as Woolworths and Myer, and lots of smaller retailers, cafes, and banks. The shopping centre has been frequently expanded and redeveloped over the years, since its opening. One such renovation was the establishment of a multi-level retail bridge across Nepean Highway which links to a more modern three-level extension not too far from the railway line. Southland now promotes around 416 stores which include 3 discount department stores, 3 supermarkets, 3 electrical retailers, 3 department stores, and a 16 screen Village Cinemas Multiplex.
A lot of modern retail outlets have sprung up in Cheltenham in the late years, with Direct Factory Outlets Moorabbin in particular which is situated next door to Moorabbin Airport. DFO was originally constructed in 1992 as Fairways Market, and it is a huge shopping centre that contains around 135 stores, that are mainly fashion outlets.