Why LEAD?
conveyancing done for your recently bought property. You request quotes and get several different prices. Do you go for the cheapest? What kind of service do you expect?
Ideally, you want it done smoothly from start to finish. You don't want it expensive but also not so cheap that quality is sacrificed. You want this all sorted and not be bothered so you can attend to your day job.
To put it simply, these are what you're after.
Affordability
Hassle-free
Quality service
Security
Peace of mind
At LEAD, these are what we have our clients expect - quality property lawyer service for a fixed fee from start to finish. We take care of the messy work while you get on with your busy schedule.
Our Services
Selling Property Services
When you buy a property, one of the most crucial steps is having the contract and Section 32 reviewed.
When purchasing, getting these two documents reviewed will have you make an educated decision if it's good to go ahead with the purchase or not. Your solicitor will scrutinise every detail of the contract to make sure risks are identified prior to signing the contract. If you want the contract amended, your lawyer will state your demands using legal terminologies.
That's the service you get from LEAD! You're not hiring someone who only knows and does the job. You're getting a legal person who knows the ins and outs of the business who will act on your behalf as the buyer or seller.
How we provide Cheap Conveyancing
Shepparton Conveyancing Services
We have one of the most competitive prices in the market and we built our business with simplicity and focus.
We removed the use of paper copies and used electronic documents.
We formed our team hiring only property lawyers because those with other skills have expensive rates.
We focus only on conveyancing so we won't need to hire other skills and talents.
Everything is online which eliminated travel costs and unproductive time.
By doing these, we saved time and diverted them to more productive tasks.
Why do you need Solicitors?
Buying Property Services
A solicitor and conveyancer can both do the job for your newly bought house. That's true.
It's pointless spending the extra 100-200 dollars on a lawyer. Not true.
What if you just bought the most expensive Apple iPhone today. The next thing you would probably buy is a protective case. Now, will you by a cheap unbranded phone case? Or a pricey protective case from a well-known brand that guarantees to protect your expensive phone?
If I was able to spend on an expensive phone, I won't be thinking twice about getting the most dependable phone case I can get my hands on. Save yourself a few bucks now and you might need to shell out more fixing problems later. You choose.
About Shepparton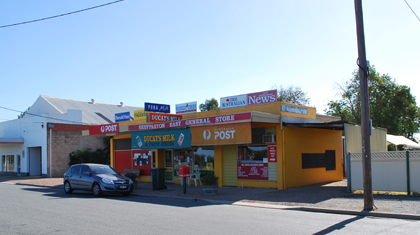 Shepparton is a city situated on the floodplain of the Goulburn River in the north of Victoria, approximately 181 kilometres north-northeast of Melbourne. The estimated population of Shepparton, as of June 2018, including the adjacent town of Mooroopna, was 51,631.
It began as a river crossing and sheep station in the mid-19th century, before going through a major transformation as a railway town. Today, it's a manufacturing and agricultural centre, and the Goulburn Valley's centre's irrigation system, one of the largest centres of irrigation in Australia. It is also a prime regional service city and the civic administration and seat of local government for the Greater Shepparton City, which includes the neighbouring towns of Tatura, Mooroopna, Merrigum, Murchison, Toolamba, Dookie, and Grahamvale.
Buying
The city's main shopping centre is the Maude Street Mall, while Wyndham Street is the main commercial and civic street. A 76-metre tall communications tower is located off the Maude Street Mall, erected 1967–68, with a 35-metre observation deck accessible via a 160-step stairway. Views over the city and surrounding countryside is what the observation deck offers.
There are three nearby towns of Shepparton which could be considered suburbs. They are Kialla to the south, Mooroopna to the west, and Shepparton East to the east. Also lies nearby, in the northeast, is the locality of Grahamvale.
Shepparton Conveyancing Selling
Shepparton's main industries are associated manufacturing and agriculture. SPC Ardmona, Australia's largest processor of canned fruits, has a production facility in Shepparton. Seasonal fruits, such as pears, peaches, and apricots are preserved into a several different packaging.
The industry of manufacturing has evolved to cater to the needs of local primary producers. Campbells Soup Company, Pental, and Rubicon Water are other major manufacturers in the city. Shepparton is a major regional shopping and commercial centre, and the Greater Shepparton area's service economy.
Shepparton is a prime centre for civic services and infrastructure. The majority of the emergency response facilities of the region are located there. The Country Fire Authority (CFA) District 22's administrative headquarters and one of Victoria's Independent Rescue Agencies are located in Shepparton. Recovering lost persons and property from the lakes, rivers, and water ways in the region is the Search and Rescue Squad which originally started out as a "Dive and Recovery Unit".