Why LEAD?
What's next after your offer gets accepted and the agent sends you a copy of the contract?
You'll have to find a conveyancer or solicitor to act on your behalf as the buyer. Sometimes, the agent will recommend someone. However, this recommendation is mostly motivated by a commission which means it's better if you try to look around first. A lawyer friend is trustworthy, but if he is not a property lawyer, the experience required may be lacking.
Here are some tips when looking for a conveyancing firm:
Find a property lawyer
Get a fixed legal fee
Costs should be transparent
Third-party reviews
If your search satisfies all that's mentioned above, then you're off to a good start. Remember, what you're after is a firm that will provide you with security and peace of mind. That's the reason you're paying for their service in the first place.
Our Services
Selling Property Services
When engaging a firm, you must also know the services you should expect.
A solicitor should be able to:
Thoroughly review your Contract and Section 32. Sometimes, this service is inclusive in the professional fee while in other setups, it's a separate cost and is optional.
Provide legal advice. If you found someone with a fixed legal fee, you won't hesitate to ask all the questions. It's their duty to inform you of all possible implications of clauses in the contract.
Make amendments to your contract. This is one of the benefits of having a solicitor - they can amend and they know the proper wordings to use in the contract.
Make claims on your behalf. If the other side is at default, your solicitor will communicate with the other side to demand penalties, if applicable.
Draft a Contract of Sale (for Sellers). If you have a well-experienced lawyer, they can build your contract in such a way that buyers cannot easily back out from the deal.
How we provide Cheap Conveyancing
Berwick Conveyancing Services
Hiring a property lawyer, nowadays, don't need to be expensive. Before, people stay away from getting a solicitor because it always means lots of money because they have an hourly rate.
That's why LEAD has made its mission to provide quality lawyer services at the most competitive price possible.
We reduced our costs by using soft copies and eliminating paper documents.
We sign using an electronic signature and face to face appointments are no longer needed.
We eliminated wasted lawyer's time on travel and meetups.
Documents exchanging is faster through emailing scanned copies
Why do you need Solicitors?
Buying Property Services
It's basic. Solicitors provide a wider scope of work with security and peace of mind. Conveyancers can only take you from point A to point B.
Now try to imagine you're the buyer and you decided to engage a conveyancer because they're cheaper by 200 dollars. You then sign the contract and later on, you find out there are damages on the property that the seller did not fix. You also learn that the seller had a solicitor prepare the contract. Do you think you have the edge?
That's right! The fact that you wouldn't know what the seller hired makes it more of a sensible reason to get a solicitor. It's like playing poker - you'll always want to turn out on top.
About Berwick City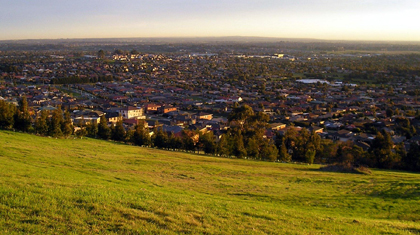 Berwick is a suburb in the city of  Melbourne, in the state of Victoria, about  41 kilometres south-east of the central business district of Melbourne. The City of Casey is its local government area. Berwick had a population of 47,674 based on the 2016 Census. It was named by Robert Gardiner, an early leaseholder, after his birthplace in Northumberland, Berwick-on-Tweed.
59.0% of people in Berwick are full-time employees, 31.0% are employed part-time. Berwick's unemployment rate is lower than average at 5.8% as compared to 6.6% which is the Victorian average. The people's household income is also higher than the median, at $1,746 per week. Occupations commonly are Clerical and Administrative Workers 15.9%, Professionals 20.6%, Technicians and Trades Workers 14.6%, Sales Workers 10.9%, and Managers 13.7%.
Buying
Berwick also has large retailers, which include a Woolworths supermarket (Berwick Central), an Aldi (Eden Rise), and 3 Coles supermarkets (Parkhill Plaza, Eden Rise and Berwick Central). Many small businesses and shops are also located along the shopping precinct on Old Princes Highway. These shops include a selection of cafés, restaurants, and other services including a post office, library, & optometrist. The Eden Rise Shopping Centre, further south on Clyde Rd, is the largest shopping complex within Berwick. There are numerous car dealerships along the Princes Highway and more dealerships on Kangan Drive.
Berwick has a bus terminus and railway station situated together along Reserve Street. Trains regularly travel into Melbourne City and out to Pakenham. V-Line trains also move through Berwick from the City to Warragul. Berwick is a fairly car-dependant suburb due to a restricted bus infrastructure, with 77.7% of people using cars to travel to work, compared to 68.3% which is the Victorian average. The Monash Freeway crosses through Berwick taking traffic from the city out to Morwell, Warragul, Traralgon, Bairnsdale, Sale, and Lakes Entrance. In late 2020, work began to remove the level crossing that crosses Clyde Road.
Berwick Conveyancing Selling
Berwick has 2 hospitals - one is Casey Public Hospital which is currently being extended, and a second St. John of God Berwick Private Hospital, on Kangan Drive opposite Casey Hospital.
The value of houses in Berwick has a median of $713,382 and $505,223 for units, which is very expensive compared to other suburbs.