Why LEAD?
If it's your first time buying a property, you probably have no clue what to do next when the agent hands you over the Contract of Sale and Section 32.
The next step is to find a conveyancing service that will act on your behalf as the buyer. You now have two options - either to get a conveyancer or a solicitor. But which one is better considering price and type of service? How do you know if you're going with the right company?
Here are a few things you need to look for:
It's better to go with a solicitor rather than a conveyancer. Conveyancers take you from point A to point B but solicitors ensure you are covered whatever happens and no matter how complicated the process may turn out. It's not always an easy road so it's better to have a lawyer by your side.
A fixed professional fee. Lawyers are no longer expensive as long as their legal fee is a fixed price. There are still some law firms who charge hourly or per call so look out for that because it will cost you a fortune. Beware of a fixed total price as well. The total cost should always be broken down into professional fees and search fees. Search fees are always estimated because they are external costs coming from the council.
Contract reviews. Sometimes they can be included in the professional fee while in other firms, it's an optional step and a separate cost. Don't fall for free contract reviews!
Our Services
Selling Property Services
A solicitor or property lawyer will be able to represent you whether you're a buyer or a seller.
If you're the buyer, getting the Contract of Sale and Section 32 reviewed is probably one of the most crucial parts of the process. In the same way, if you're the seller, the contract preparation and the way the document is structured can give you a better chance of getting your property sold and transferred.
When performing a review, your solicitor will go through the documents line by line and will scrutinise the document for any potential risks for you as the buyer. You will be informed of these clauses or special conditions and if you want the contract amended, your lawyer will also provide the proper wording and take it to the vendor solicitor to renegotiate. Conveyancers won't be able to do that.
When preparing a contract, a well-seasoned property lawyer will be able to structure your contract to your advantage, protecting you from what's called "buyer's remorse". This is the most common reason why an almost sure sale gets aborted because the buyer changes their mind. A well-composed contract prevents this from happening. A properly prepared Section 32, on the other hand, takes up to 10 business days to be finished. If a company or firm tells you they can get it ready for less than that or say, in 24 hours, start doubting. Shortcuts are obviously being done just to be able to reel in clients. This is no different from those advertising-free contract reviews.
How we provide Cheap Conveyancing
Werribee Conveyancing Services
LEAD's vision is to be able to provide top-notch lawyer service to clients at the most affordable price possible.
In order to achieve this, the main key is to bring down operational costs as low as possible. And the good news is that we were able to do it! How? It's by simplifying the whole process. We took advantage of technology's offered resources so we can take out some parts of the traditional process and replace them with simplified but efficient ways of getting the job done.
We eliminated travel costs and face to face meetups. We took advantage of smartphones and emails.
We got rid of paper documents and hard copies. We made use of electronic copies and electronic signatures.
Wasted lawyer's time when attending appointments meant money down the drain. We now have a more productive team.
Why do you need Solicitors?
Buying Property Services
At this point, we already know that a solicitor cannot be compared to a conveyancer. However, for some people who want to get a more budget-friendly service, they still opt to go with a conveyancer and just take the risk and cross their fingers hoping that it will be a straightforward "start to finish" process.
However, let me insert some logic and provide a better analogy or picture so you can make an educated decision. In most cases, the property you're buying will be in the 6-figure range which is obviously not a small amount and could be your long-time saved, hard-earned money regardless if you're paying by cash or through a mortgage. It's still serious money. And yes it is true that there are two sides to the coin - it can be a simple and straight process but it can also be a tempestuous and rigorous ordeal that can cause more money and headache.
When you buy or sell a property and you go through conveyancing, it's just like playing poker. You don't know what will happen but despite that, you still want to turn out on top. Don't get caught in a battle having a conveyancer representing you while the other side has a lawyer.
About Werribee City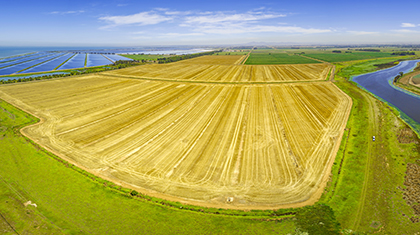 Werribee is a Melbourne suburb in the state of Victoria, Australia which is 32 kilometres to the southwest of Melbourne's CBD or Central Business District. It is situated within Wyndham City's local government area and it had a recorded population of 40,345 at the 2016 Census.
Werribee is located on the Werribee River, about halfway between Geelong and Melbourne, on the Princes Highway. It is the administrative centre of Wyndham City's Local Government Area and is the most populous centre of the city. Werribee belongs to the Greater Melbourne metropolitan area and is constituted in the population statistical division of the capital.
The suburb has witnessed rapid suburban growth, since the 1990s, into neighbouring greenfield land, and being a commuter town in the growth corridor of Melbourne–Geelong. Due to this urban stretch, Wyndham and its suburbs have united into the Melbourne conurbation. Recognized as an agricultural settlement in the 1850s, it was initially named Wyndham and was later renamed Werribee (taken from the Aboriginal name which means "backbone" or "spine") in 1904.
The suburb is best popular for its extensive tourist attractions, which include Thomas Chirnside's (a wealthy pastoralist) former estate, known as Werribee Park, the Werribee Park National Equestrian Centre, the Victoria State Rose Garden, and the Werribee Open Range Zoo.
The central business district of Werribee is located along Watton Street; the civic centre being around 500 metres away also makes it the City of Wyndham's administrative centre. Werribee is surrounded by a lot of mostly residential suburbs: to the north-west is Wyndham Vale, Truganina and Williams Landing to the north-east, Hoppers Crossing and Tarneit to the north, and Point Cook to the east. The well-known tourist precinct and market gardens are found in Werribee South, which is Maltby Bypass' other side.
The Pacific Werribee Shopping Centre, which is the area's prime regional shopping centre, is actually situated just across the suburb boundary in Hoppers Crossing.
Buying
Transport, health, and education are the things you want to consider when buying a property. The town centre of Werribee and its Civic Centre (council offices) are situated adjacent to the Princes Highway, recognized locally as Synnot Street. Major local arterial roads Old Geelong Road (as an extension of Morris Road) and Derrimut Road connect the highway to Wyndham City's north, as does Cherry Street. The major arterial to the northwest of Wyndham is Ballan Road.
The CBD or Central Business District also links with the Princes Freeway through Duncans Road to the southeast, and through Geelong Road (Princes Highway's the continuation) to the south-west. The Princes Freeway bypasses the township through a section that opened in June 1961, recognised as the Maltby Bypass.
The two major railway stations in the area are – Hoppers Crossing railway station to the northeast and Werribee railway station, both belonging to the Melbourne metropolitan network. Werribee Station is the Werribee line's terminus. V/Line services to and from Geelong stopped in mid-2015 due to the finalisation of the Regional Rail Link which leads trains diverted out towards Wyndham Vale.
An unused station is situated on the line near Werribee Racecourse, which on some occasions has had calls to be reopened. Moreover, tracks have been left spread apart for a planned station near Derrimut Road. Further commuter stations to the west and north have been built on a new line to be part of the Regional Rail Link and to be joined together with the regional rail network.
A vast bus network links Werribee to surrounding suburbs, with major bus interchanges at Wyndham Vale railway station, Werribee station, Tarneit railway station, Hoppers Crossing station, and Pacific Werribee.
The City Council of Wyndham is consistently one of the highest spending councils in terms of bicycle infrastructure. Thus, Werribee has several and numerous bike paths and bike lanes with major trails including The Federation Trail and The Werribee River Trail.
Werribee Conveyancing Selling
The Wyndham City and surrounding areas have the Werribee Mercy Hospital, which was established in 1994 to replace the Werribee District Hospital, which is now defunct. It is a major mental health care provider and the local area's maternity services.
A modern purpose-built and multidisciplinary medical facility were recently constructed opposite the Mercy Hospital, which is known as the Wyndham Private Medical Centre. A general practice clinic, allied health, specialist suites, pathology services, and mental health are included.
For sports, in NRL Victoria, Werribee Bears play rugby league.
Numerous public, private and Catholic schools provide primary education and secondary education, some of which are merged as one P-12 college. Tertiary education, on the other hand, is provided by numerous universities and TAFE campuses, which are all situated in the Werribee Employment Precinct – a huge area between the Freeway and Princes Highway.