Why LEAD?
First time buying a property? Perhaps this will also be the first time you'll hear of conveyancing.
It's the process that takes place once your offer is accepted and you get a copy of the Contract and Section 32. It's the transfer of the title from the seller's name to your name. To do that, you'll need a conveyancer or a solicitor. Though they both get the job done, there's a difference between the two. We'll discuss this in detail later on.
How do you know what to look for in a conveyancing service? Here are questions you should ask which will definitely help.
"Are you lawyers?" Go with a solicitor rather than a conveyancer.
"Is your professional fee fixed?" Those who charge hourly will be too expensive.
"Does it cost extra to have the contract reviewed?" Sometimes it's an optional step.
"Do you quote all costs involved?" Some costs are external but will reflect in your bill.
Our Services
Selling Property Services
LEAD is a team of professional property lawyers focused only on conveyancing.
Our professional fee is fixed and our quote shows a breakdown of all searches needed. We also make you aware of all costs related, even external ones because we know you have to prepare for them ahead of time.
Our contract review is an optional step. This is done so clients who have a fully signed contract can skip it. You will have the assistance of your assigned lawyer from start to finish at a fixed price. We also maintain great communication with our clientele. LEAD makes sure emails are answered and calls are promptly returned in case your lawyer is with another client.
Our price is one of the most competitive in the market. This has been our company's vision since it was established. Our mission is to provide quality and professional lawyer service at the most affordable price.
How we provide Cheap Conveyancing
Sunbury Conveyancing Services
It's not an easy milestone to be able to provide one of the most affordable services in the market today.
It is pretty simple, however. We just had to do without all the traditional ways and embrace new means of getting things done. Here's how we did it.
Paper documents are gone.
Travel costs are gone.
Wasted lawyer costs are gone.
We focus on specific skills.
Why do you need Solicitors?
Buying Property Services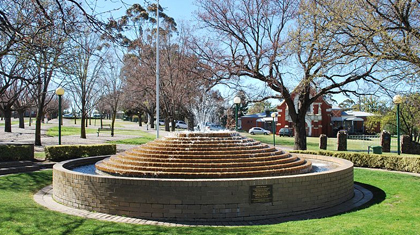 Hiring a solicitor is undeniably a smart decision. It may cost extra by 200 to 300 dollars but you're actually paying for security and peace of mind. A solicitor is capable of protecting your interest even in the most complicated situation.
To better explain it, conveyancing is almost the same as playing poker. You have no idea what the other side chooses - if it's a solicitor or a conveyancer. What if, for example, you chose to go with a conveyancer because it's cheaper and then, later on, you and the seller enter into a disagreement because you overlooked detail in the contract. The other side reaches out to whoever acts on your behalf to demand compensation.
It is also at this point you find out the vendors hired solicitors. Do you think your conveyancer will be able to win?
About Sunbury City
Sunbury is a satellite city situated 39 kilometres or 24 miles north-west of the central business district of Melbourne, in the state of Victoria, Australia. The city's local government area is Hume City. Sunbury had a population of 36,084, at the 2016 census. As per the 2009 decision of the Victorian government to extend the Urban Growth Boundary in 2011, Sunbury is statistically considered part of Greater Melbourne, giving its land value and urban status.
Buying
Sunbury's residents represent various cultural backgrounds and largely include a working-class sector, dependent on accessibility to major transport and manufacturing hubs, such as Melbourne Airport which is just 17.5 kilometres from the township. A recent trend for Melbourne CBD working people to trade longer office travel for a more economic lifestyle has made the population of Sunbury grow massively, with several new housing estates on the borders of the township. In the 2001 census, Sunbury's population was recorded as being 25,086 and is estimated at about 34,000 in 2016, which makes it Australia's 38th largest urban centre by population.
Sunbury has a town centre which has Calco Electrical, Jaycar Electronics, Coles, Foodworks, Woolworths, and IGA supermarkets as well as Harris Scarfe, Big W, Target, Godfrey's department stores, and Good Guys. Away from the town centre is Bunnings Warehouse hardware store and an Aldi Supermarket. There are also many food outlets situated in Sunbury such as Vics Cuisine, Nando's, Restaurant 77, Rocquette, and a variety of pizza restaurants, Asian restaurants, and fish and chip shops. Sunbury also has many great cafes to dine at such as Sacco Coffee, The Spotted Owl, Mac's Lounge, and cafe Circe. Sunbury has three Hotels, a Reading Cinema, and The Alley Sunbury nightclub, which is a 330-person capacity nightclub situated 150 metres from the taxi hubs and railway station.
Sunbury Conveyancing Selling
Sunbury Railway Station is connected by V/Line services on the Bendigo train line to both country Victoria and Melbourne, and by Metro services to Melbourne. V/Line services are not as recurrent as those on the metropolitan Metro service — an estimated hourly frequency is provided by V/Line during weekdays, although during weekends service levels can be as few as once every 80 minutes.
In a $270 million investment, the State Government electrified the tracks between Sunbury and Sydenham, which brought more frequent passenger services to the town. These Metro services started running on 18 November 2012.